Elopement in Provence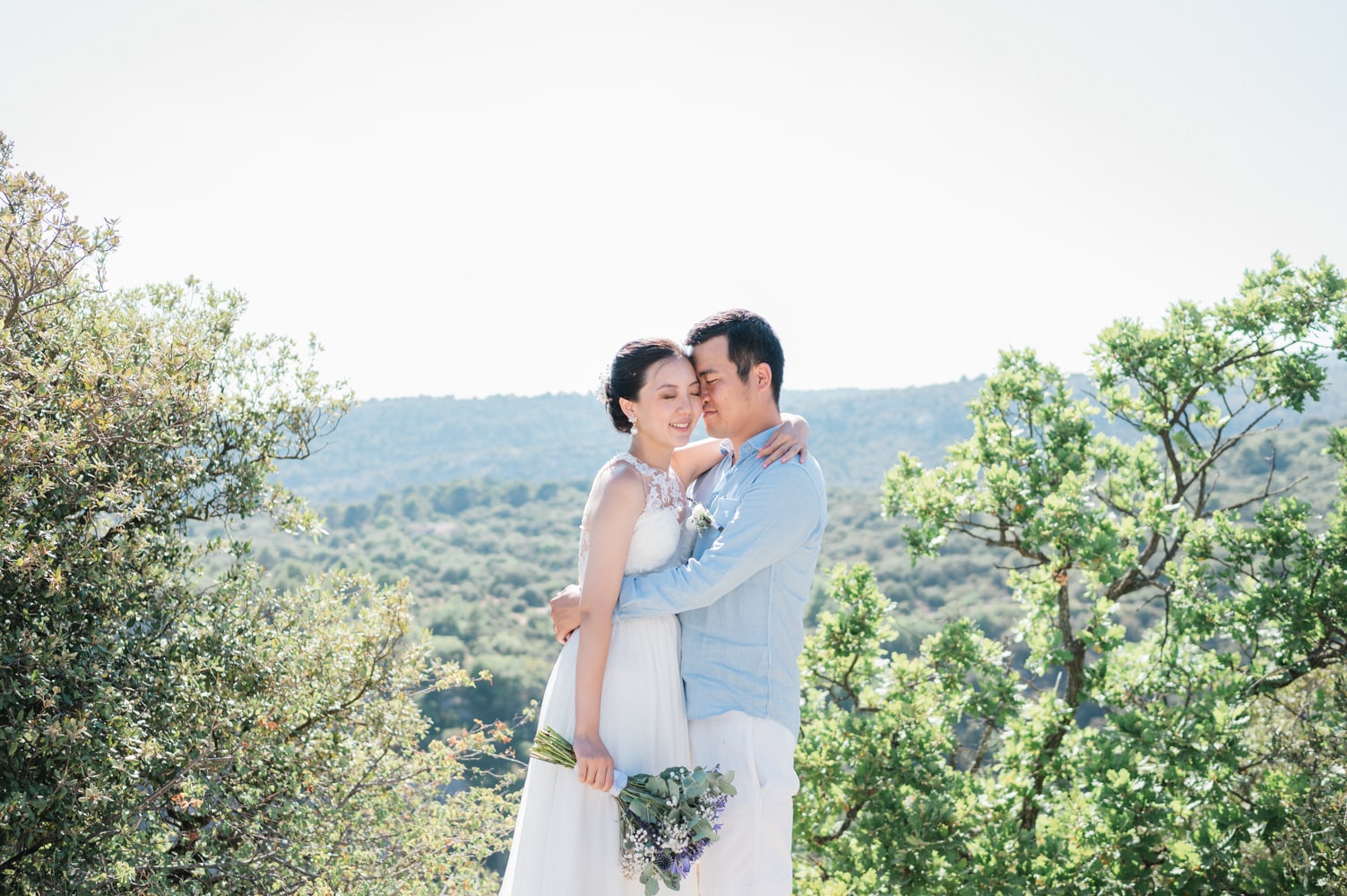 It is a magnificent Elopement in the beautiful landscapes of Provence that I present to you today. Photos from the Abbaye de Sénanque, to the fields of olive trees and lavender that bloom in this beautiful region.
One of the softest and warmest lights of France for magnificent images.
A soft and sweet Elopement in provence
Wedding and event photographer based in Haute Savoie, it is in Marseille that I started my activity, forged my style and photographed my first weddings. The landscapes of Provence speak to me, because of their beauty and the warm light that gives them this unique coast.
Straight from the end of the world
Mika and Hiroki were to come to France to get married in one of the most beautiful villages of France, Saint-Cirq-Lapopie. I was very excited to be able to photograph their event in such a beautiful place, but containment and the pandemic decided otherwise. They ended up uniting in Japan their countries. It is in May 2022 that they contact me because they come to visit Provence for their vacations and wish to realize their photos of couple in wedding dress and to renew their union to two to take their revenge.
Mika and Hiroki are both from Osaka, Japan, they met in high school and started their professional lives in Tokyo after their university studies. In Tokyo they got together and decided to get married 5 years later. Hiroki works in the wine business in Japan and is very attracted to France. This is why they wanted to renew their vows during this elopement in Provence.
Why do an Elopement in Provence
There are only good reasons to choose Provence for your event or wedding. In addition to being a magnificent region with varied landscapes and sceneries, the weather is more than pleasant, with little risk of being cold or ending up in the rain. The light will give your photos a beautiful sunny atmosphere. A call to joy and love guaranteed.
You want to get married in Provence?
You want to get married in Provence? Gordes, the Abbey of Sénanque, the fields of Lavender and olive trees, Lourmarin, there is no lack of beautiful places. As a wedding photographer, I regularly travel to this region that I love and that has shaped my career and my passion to photograph your events. Do not hesitate to contact me and to consult my page Wedding Photographer if you wish an unforgettable memory of the most beautiful day of your life.
the gallery of the couple session