Couple photo session in the mountains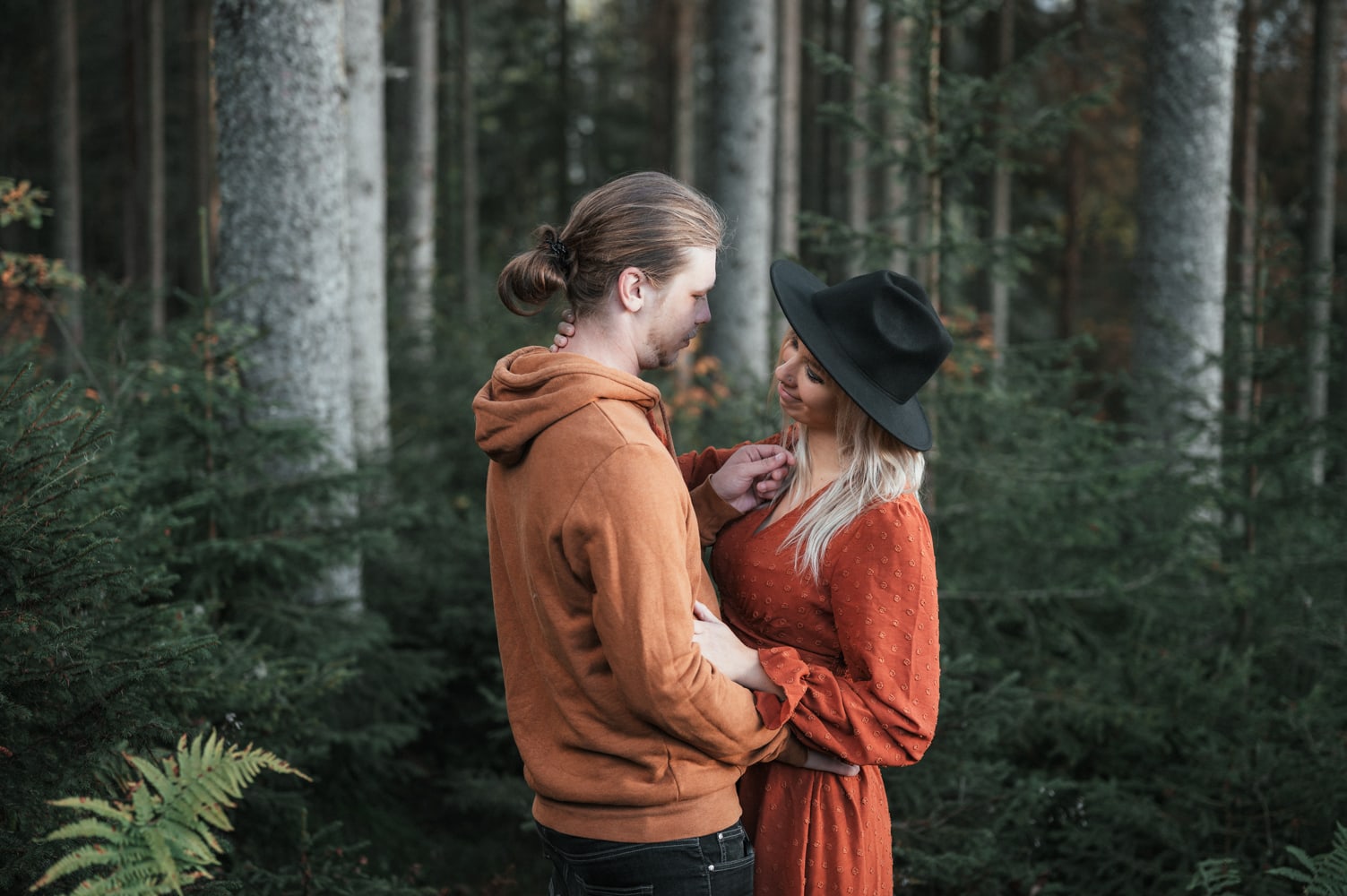 I present you today a photo session couple in the mountain realized for Aymerick and Alice. A nice lifestyle session full of life in autumn colors in the French Alps for this couple full of love.
Take care of your outfit according to the place and the season for a harmonious result
A session with autumnal colors
No wedding in sight for these two for the moment, the lovers contacted me to make a photo session couple in the mountains in the heights of Megève. We made an appointment in mid-October to enjoy the light and colors of autumn.
Because there is nothing for nothing, to reach this kind of spot a mini hike is necessary to reach the destination, whether in the Alps or the Pyrenees, it would be a shame to do a photo shoot near a parking lot. Here no panic, 15 min climb to get to the shooting spot. Finally, 15 min in practice, I think that after this photo session couple in mountain, Aymeric is registered at the gym. But this little adventure allowed us to leave with superb images.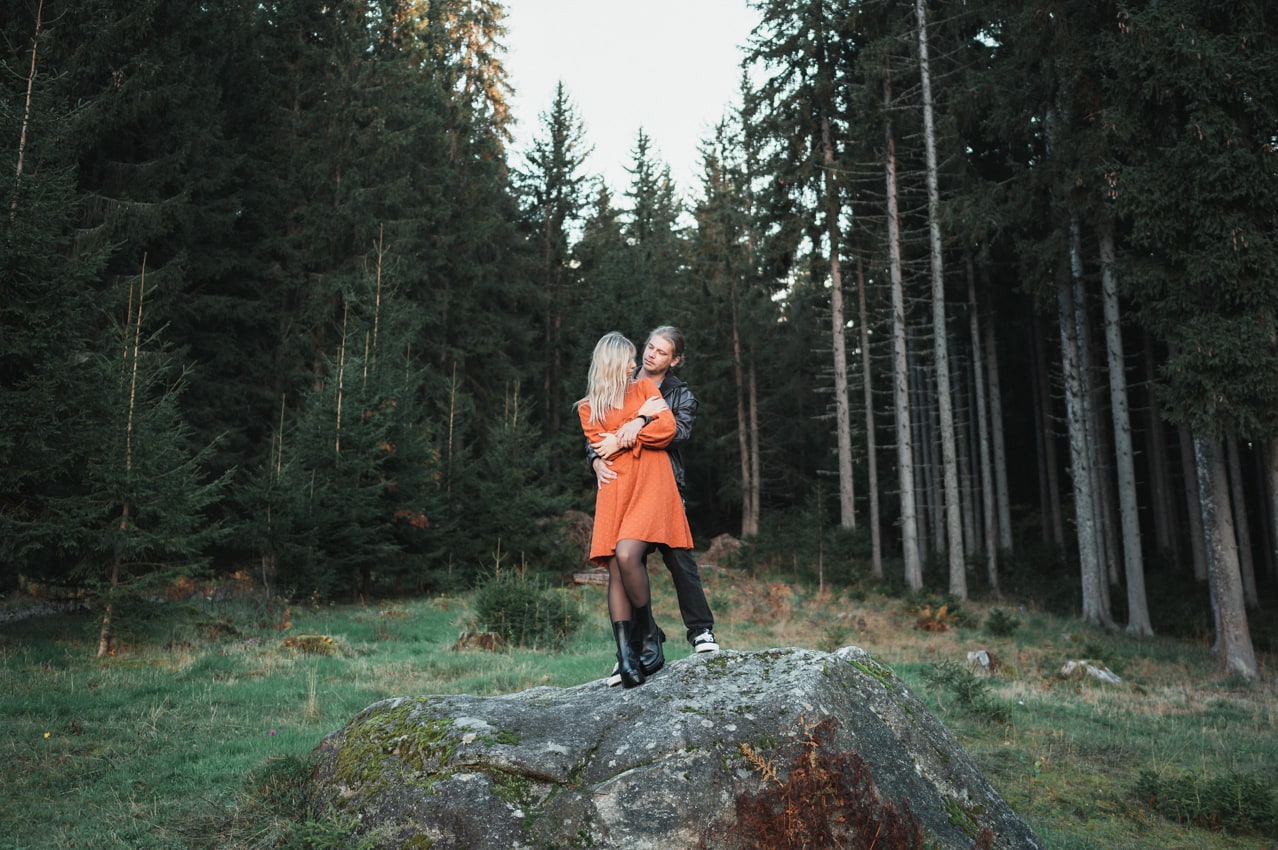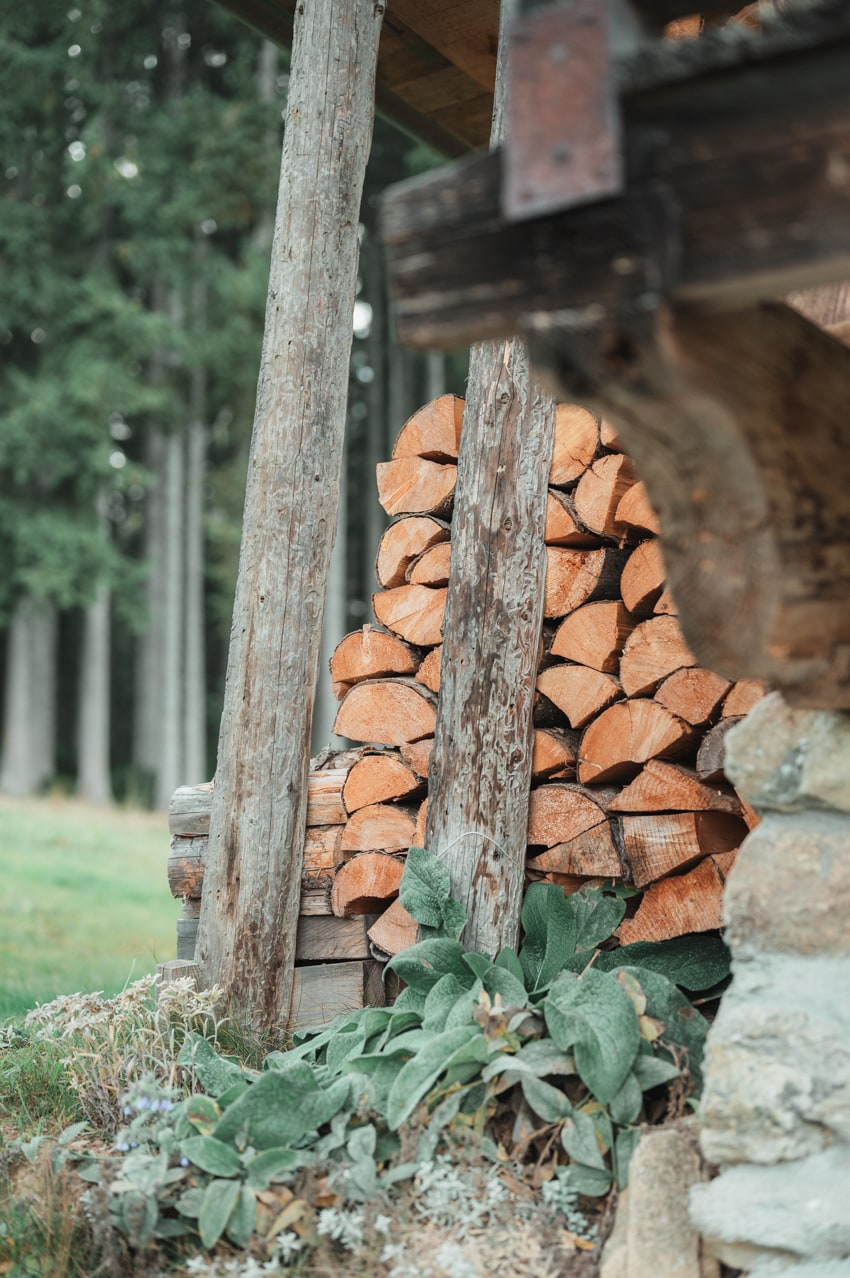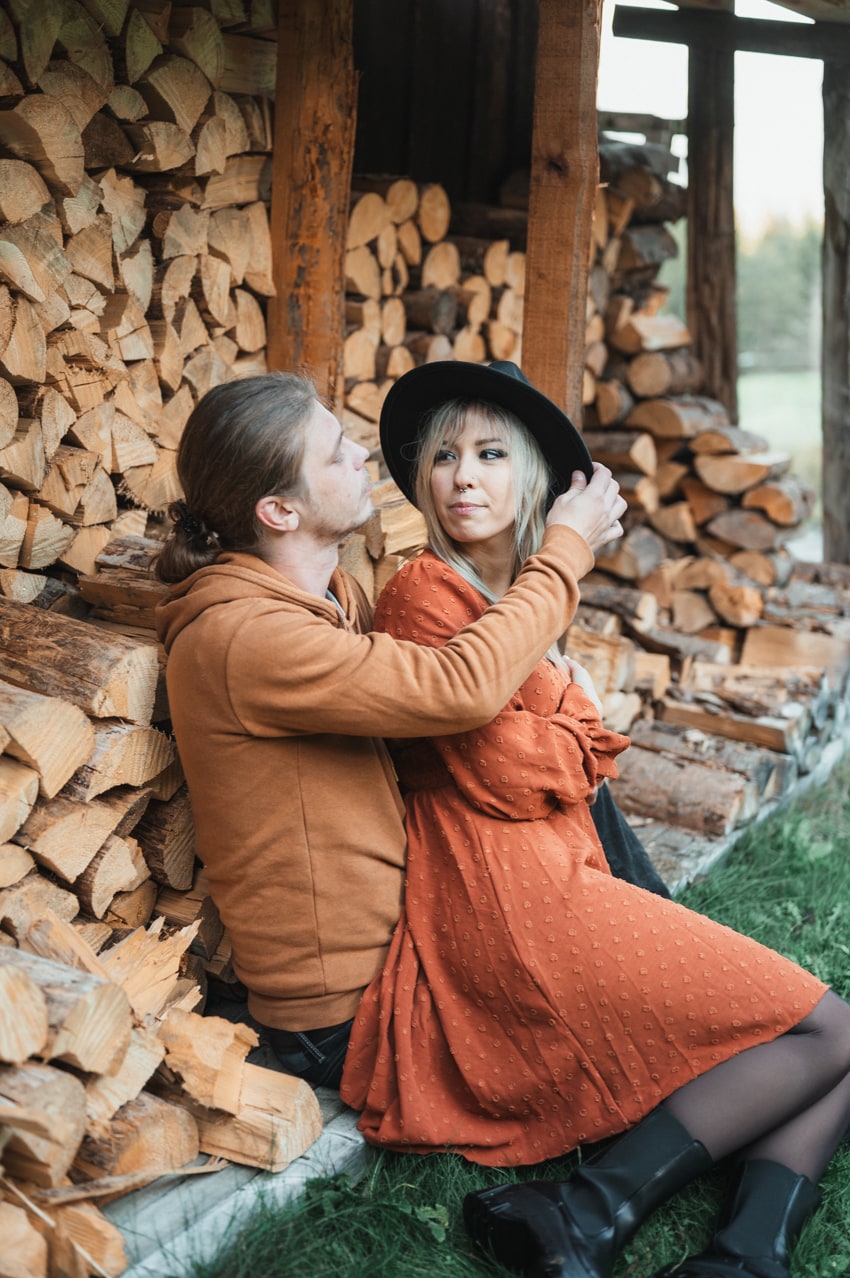 The lovebirds met during the lockdown. Alice is in the hotel business and Aymerick is a professional videographer. They both live in Haute-Savoie near Chamonix and are like me lovers of the mountains and wide open spaces. 2 years after their meeting, they decide to contact me to do a couple session with me. This was Aymerick's first time in front of a professional photographer's lens. A little stressed at first, he quickly relaxed and got into the game. It must be said that with a couple photo session in the mountains there is an advantage: You are alone in the world! So there's no need to worry about other people's looks, which is often the biggest obstacle to being comfortable.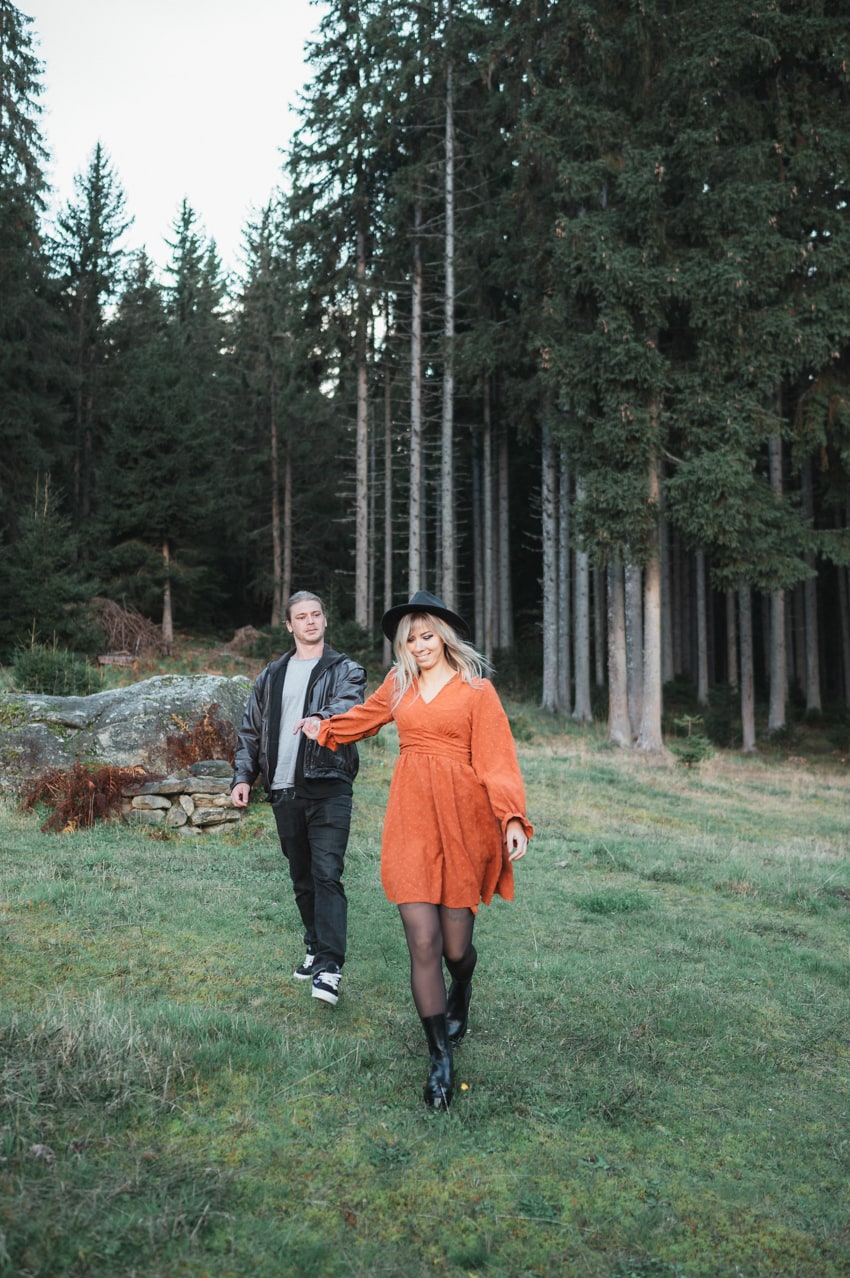 Wedding photographer and passionate about nature, I mainly do my engagement sessions outdoors. To find the perfect location for my shoot, I regularly go scouting for a nugget. This one I particularly like. A well flowered alpine chalet, a superb landscape with a breathtaking view on the mountains, a forest and details everywhere to complete my reportage, everything is there. Certainly beautiful also with snow in winter but it will be for another time. Sunshine and pretty colors I have nothing to complain about.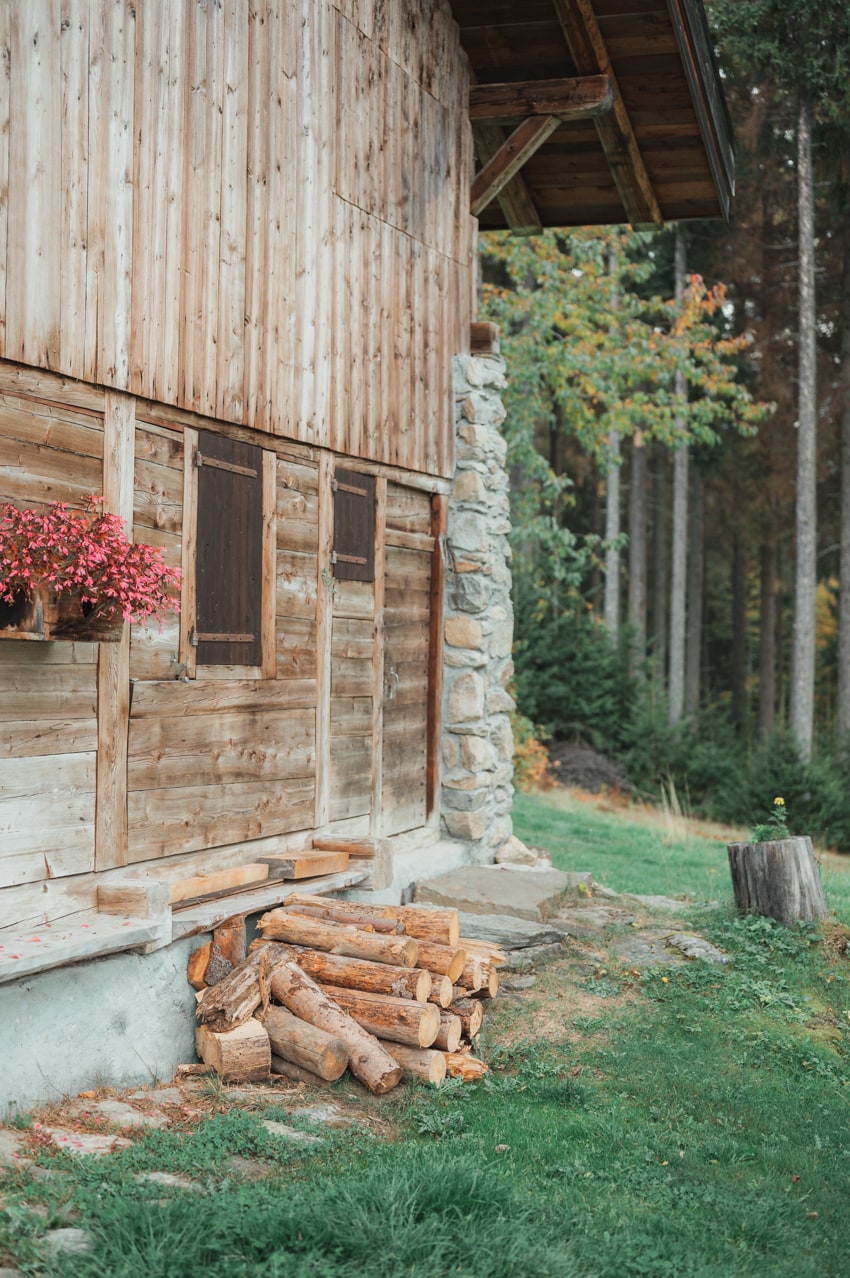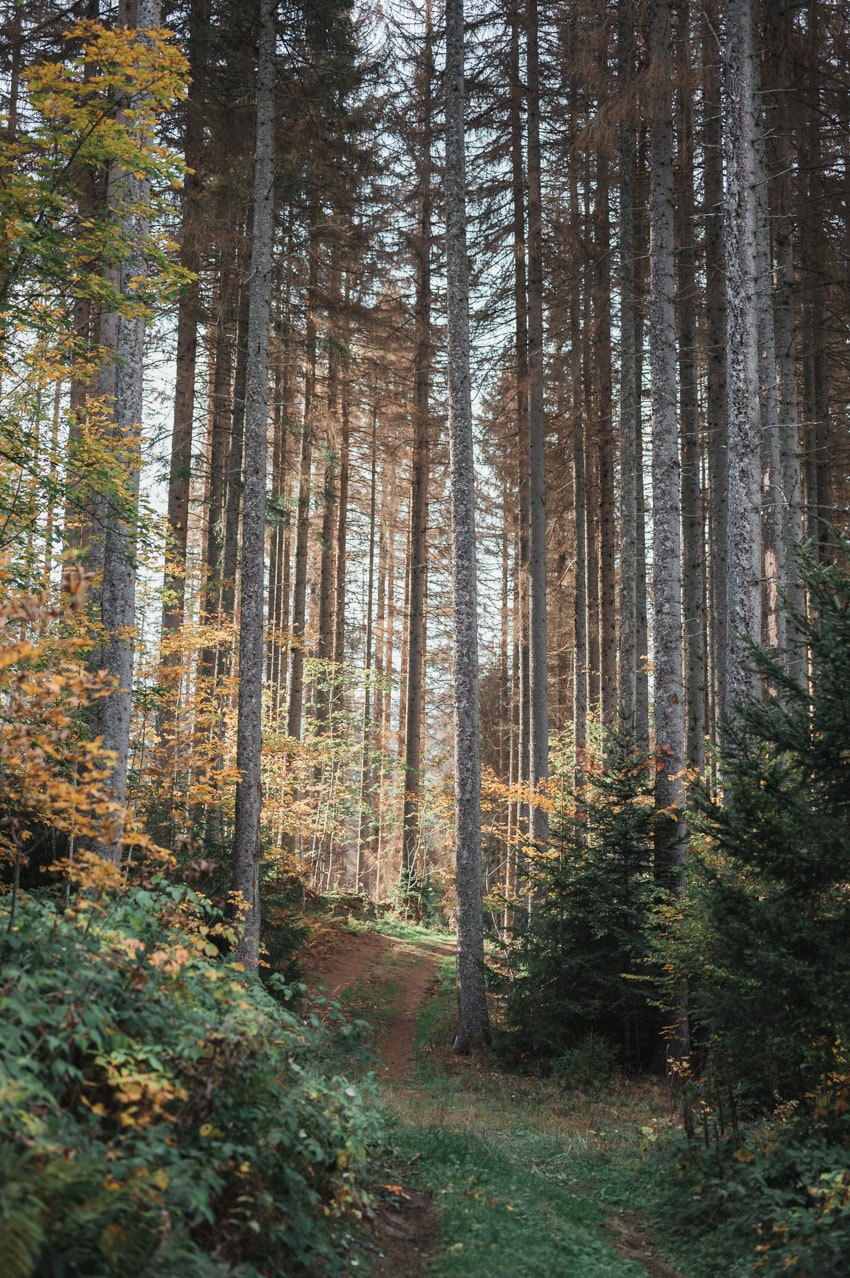 The little tip for a successful couple session
As at a wedding, we must define an editorial line together. This couple wanted a photo session with fall colors in the mountains. From there, I define the place, but there remains an important point, the choice of the outfit. In addition to the place it is the clothing that will give the atmosphere of the shooting. The important points, it is necessary to be connected on the colors and the clothing style. If he had come in a 3 piece suit and she in that dress, it would have been more problematic.
There, they are in harmony at the level of the style and the colors according to the desired rendering. They even thought of the hat. I have an article dedicated to this subject: 6 tips to choose your outfit for a couple photo shoot
You want to do a shooting?
If you too, like them, you want to realize your couple photo session in the mountains, in front of the Mont Blanc or elsewhere, I invite you to visit my page dedicated to this service: Couple Photographer.I let you now appreciate the photos, see you soon for a new article of Blog.