Couple photo shooting in Paris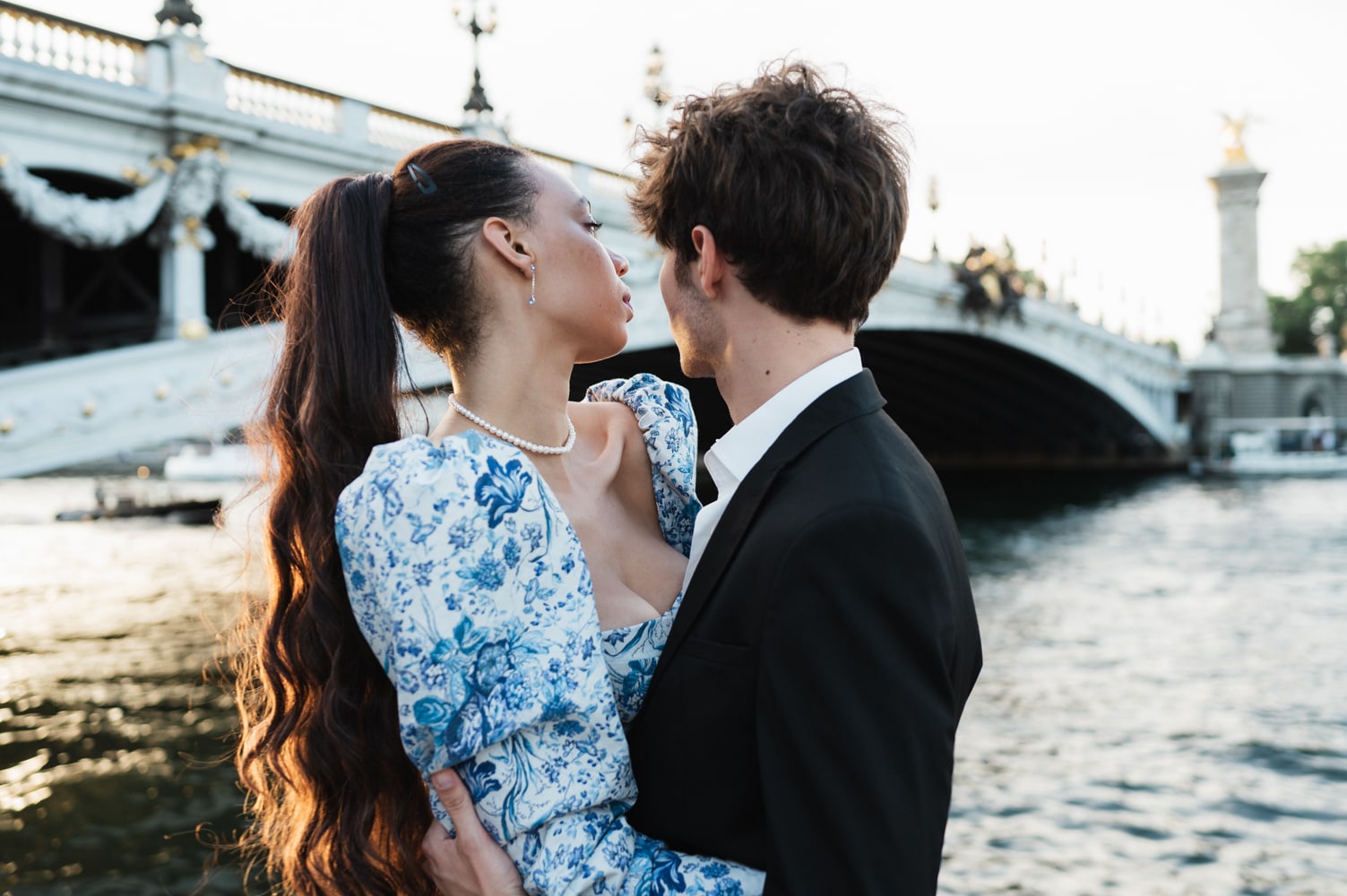 I present you today the couple photo shooting in Paris of Esther and Nicolas. A lifestyle photo shoot done in places that I particularly like in the capital. The Place de la Concorde, the quays of the Seine and the Alexandre III bridge.
The light is particularly beautiful in Paris, with the diversity of the places it is the guarantee of a 100% successful session
A session with the couple looking like a fashion shoot
Esther contacted me at the beginning of the summer, she was looking for a photographer to offer as a gift a couple photo shoot in Paris to her other half. Esther discovered the photos I had made for the wedding of one of her friends and loved my work.Parisian of origin, and regularly visiting the capital I was more than excited by the choice of Esther who wanted a fashion atmosphere for her couple session. I am very happy to have been able to provide her with beautiful memories in this magical place.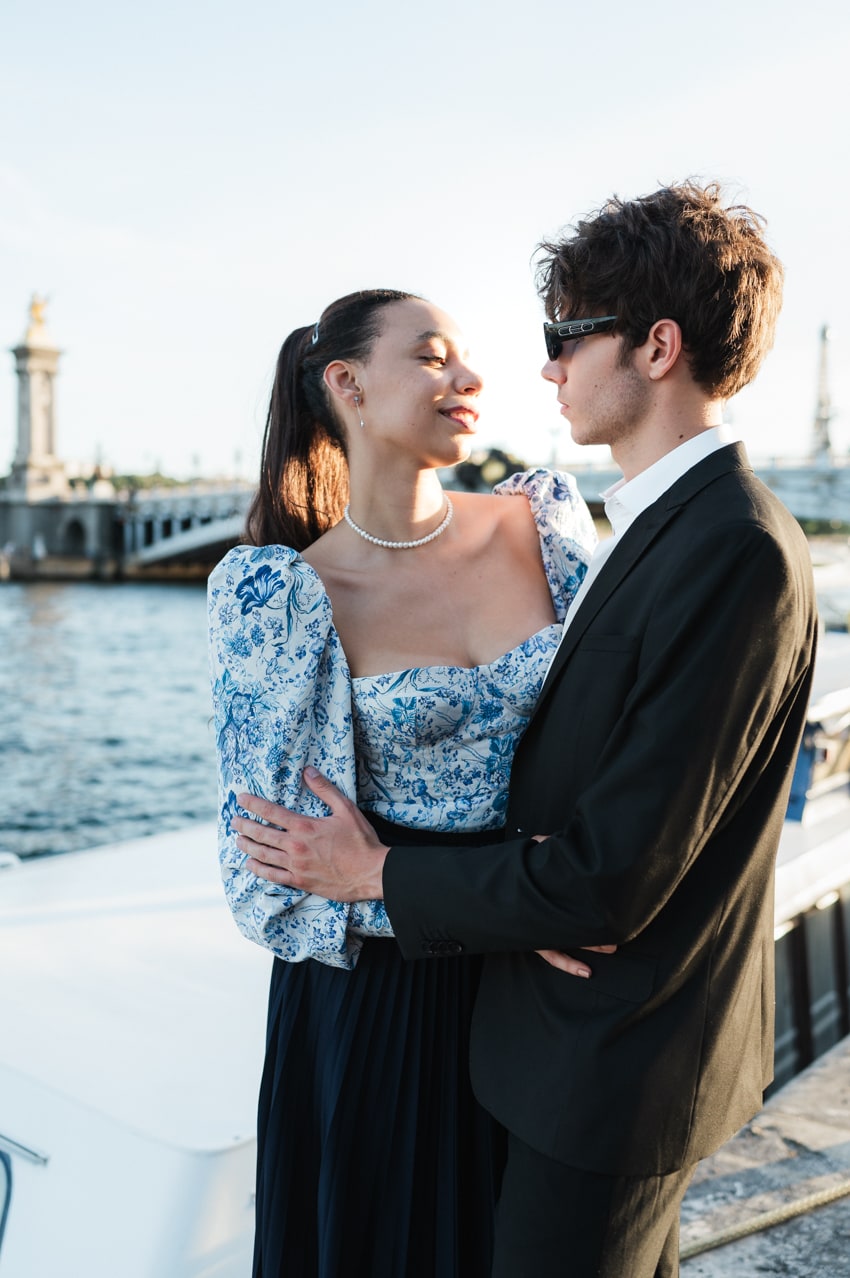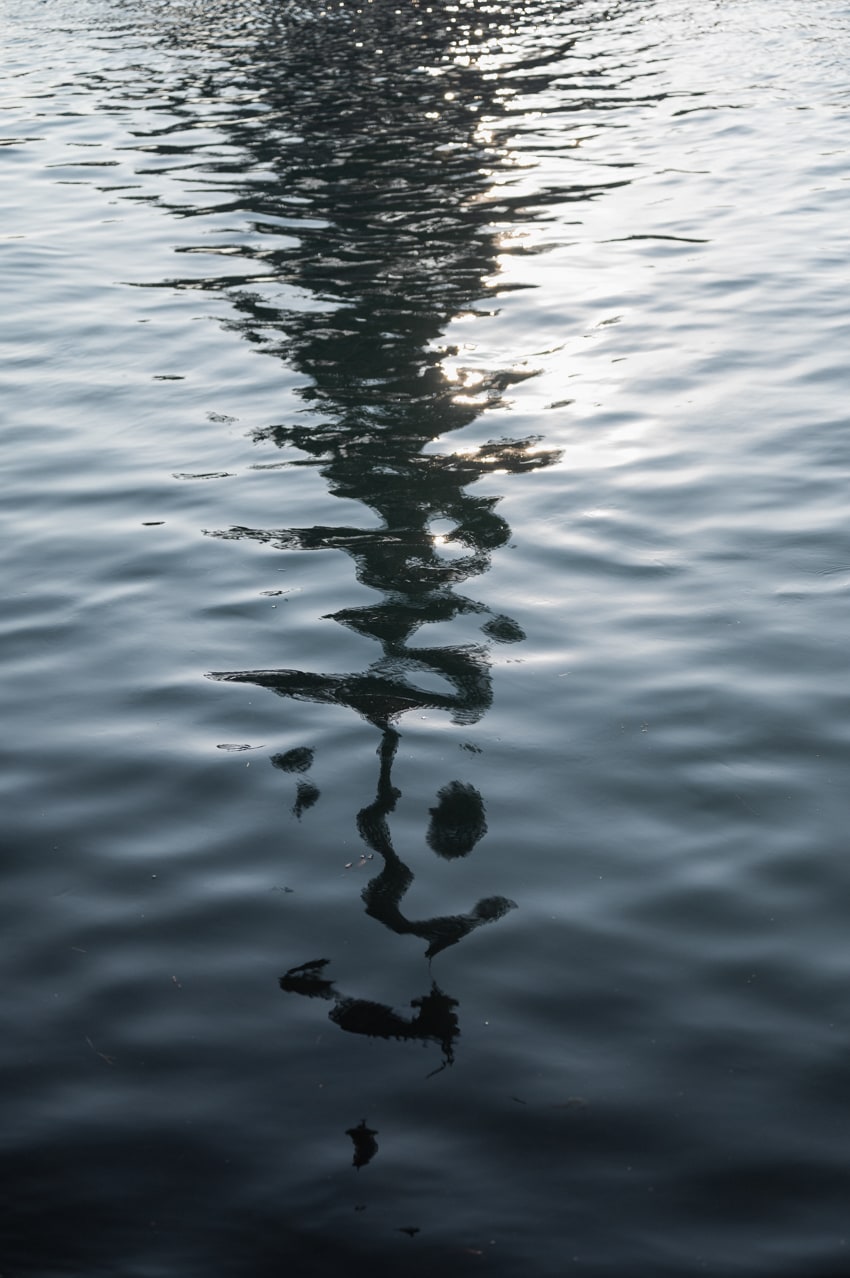 We met at Place de la Concorde for this shooting. I had already prepared the perfect itinerary according to the light, with three great Parisian classics on the program. I could see as soon as they arrived that they had listened well to my advice for the dress, Super chic both, not to say Canon! In a place like this, a session in a t-shirt would never have had such a result and with a black suit there is 0% chance of making a fashion faux pas. For a photo shooting couple in Paris as we say: "Suit up", if we want a quality rendering.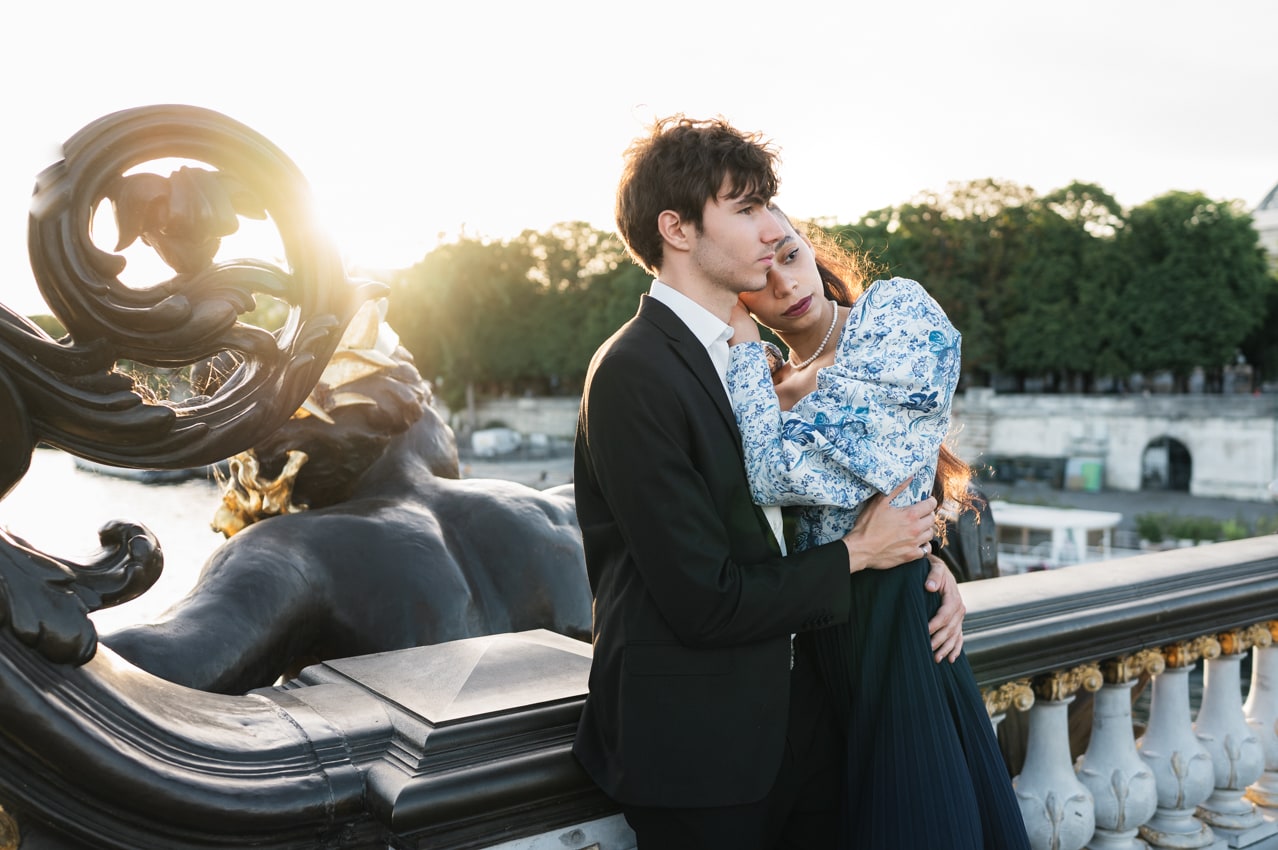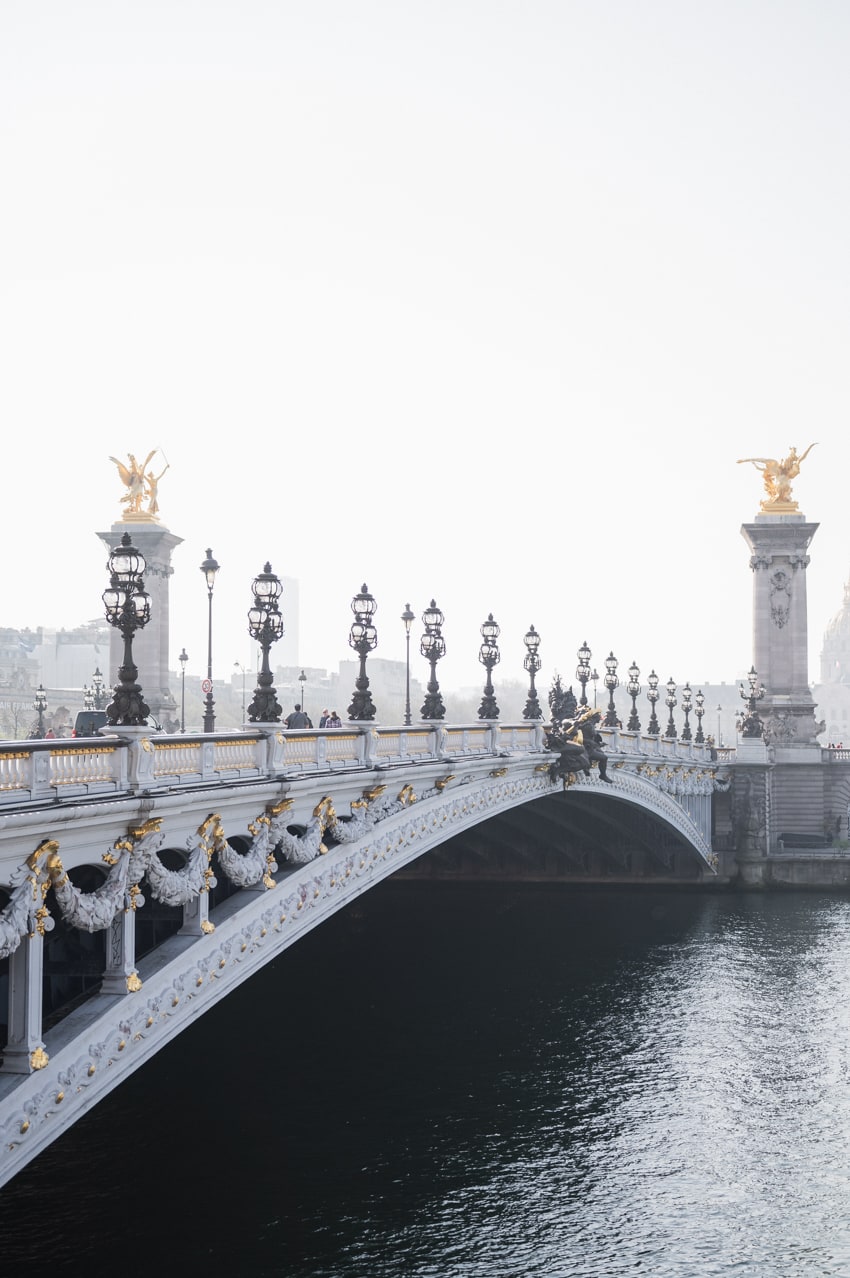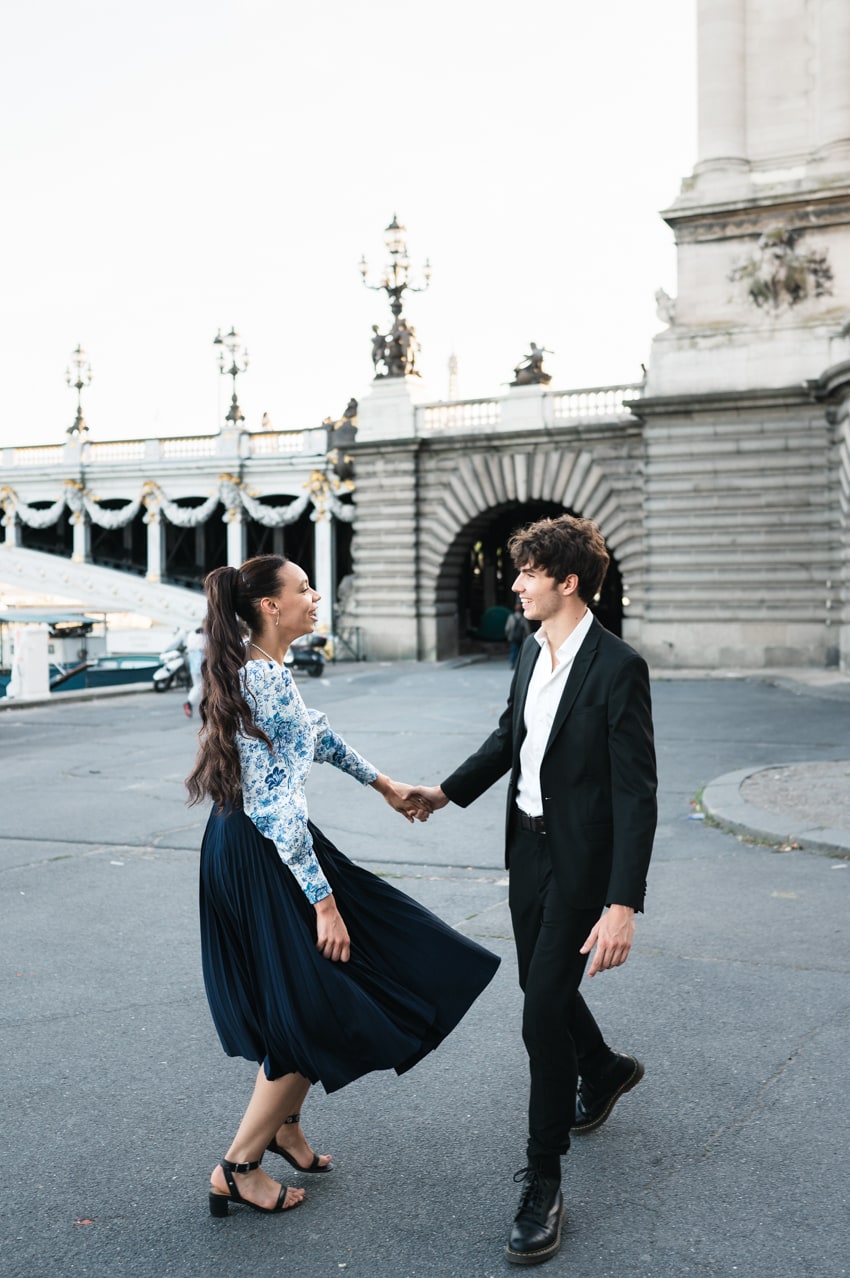 Both live in the capital and found each other through a dating application 1 year ago. So far, quite classic, you might say, except that they met on an application more than on the decline: Badoo. Esther who is a model had done a job for the application at the beginning, an account had been created for the occasion. He contacted her and they fell in love with each other. As what you can meet his half even deserted applications, in doubt do not remove them love can be found everywhere.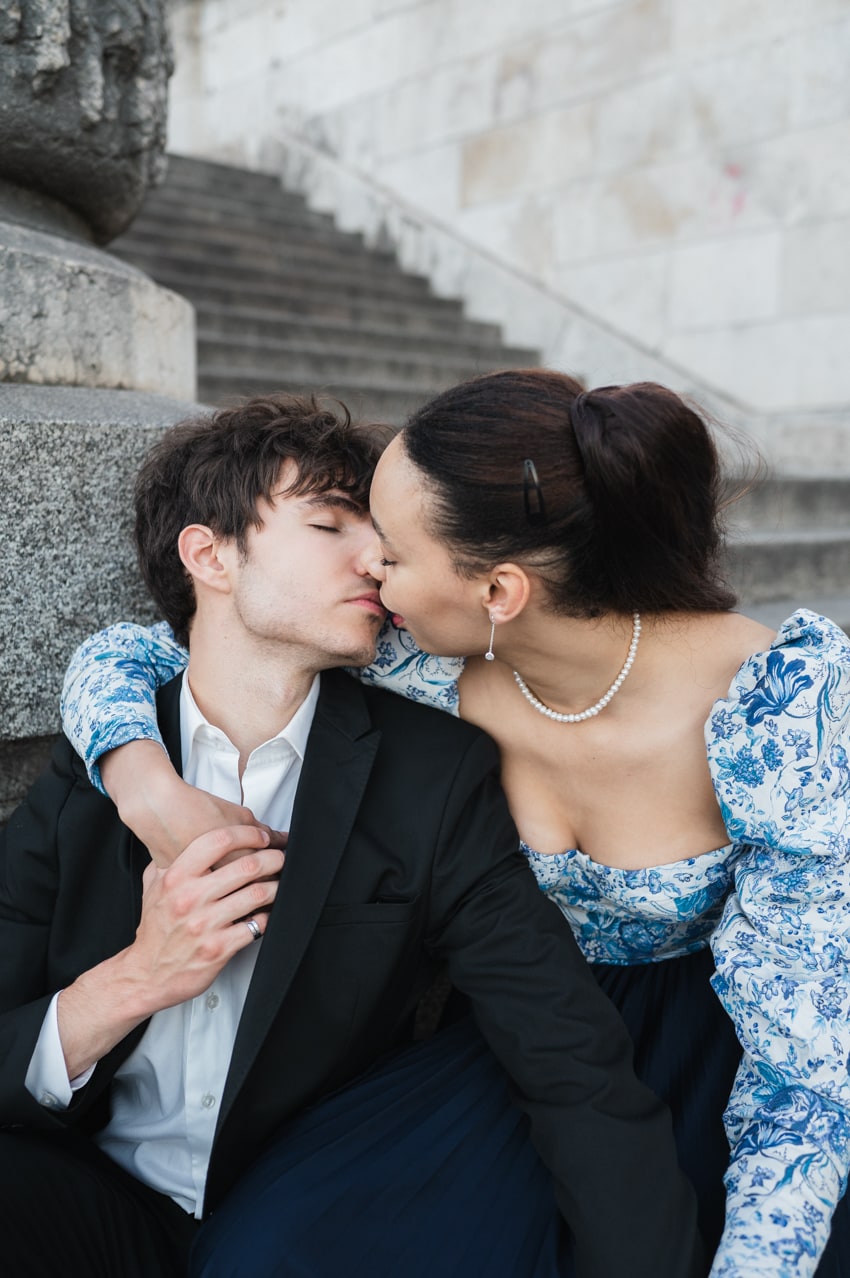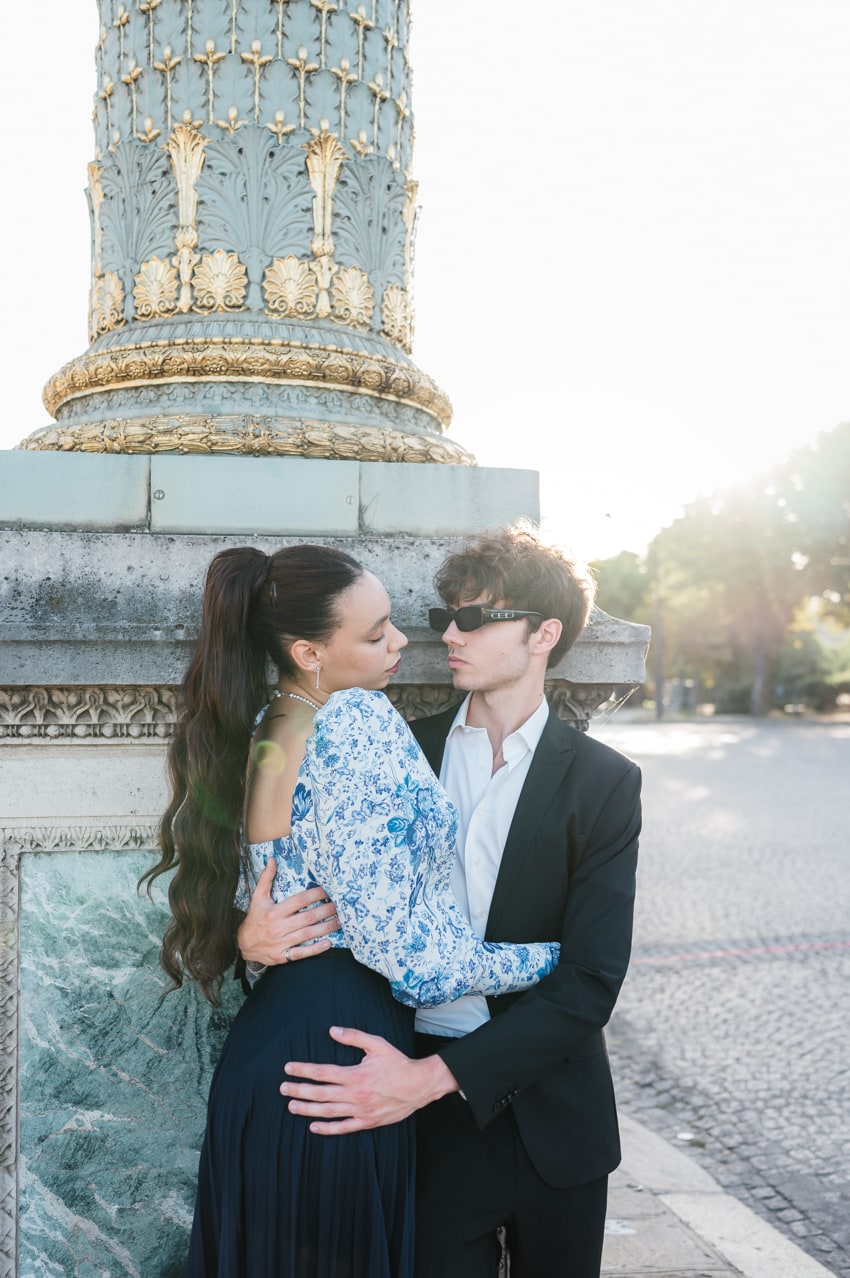 The photo session starts quietly on this beautiful Parisian place of the Concorde. I have done photo shoots in many places and there are no two cities like Paris. Basically I'm not really in favor of engagement sessions in the city because the gaze of others generally makes lovers tense and it's sometimes difficult to relax them. In Paris, people are in too much of a hurry to look; and then who cares about the look of a man on an electric scooter. Then the whole city is full of details and more than photogenic. Between the Eiffel Tower, Montmartre, the Louvre and the different Parisian bridges, there is plenty of choice for a duo shooting.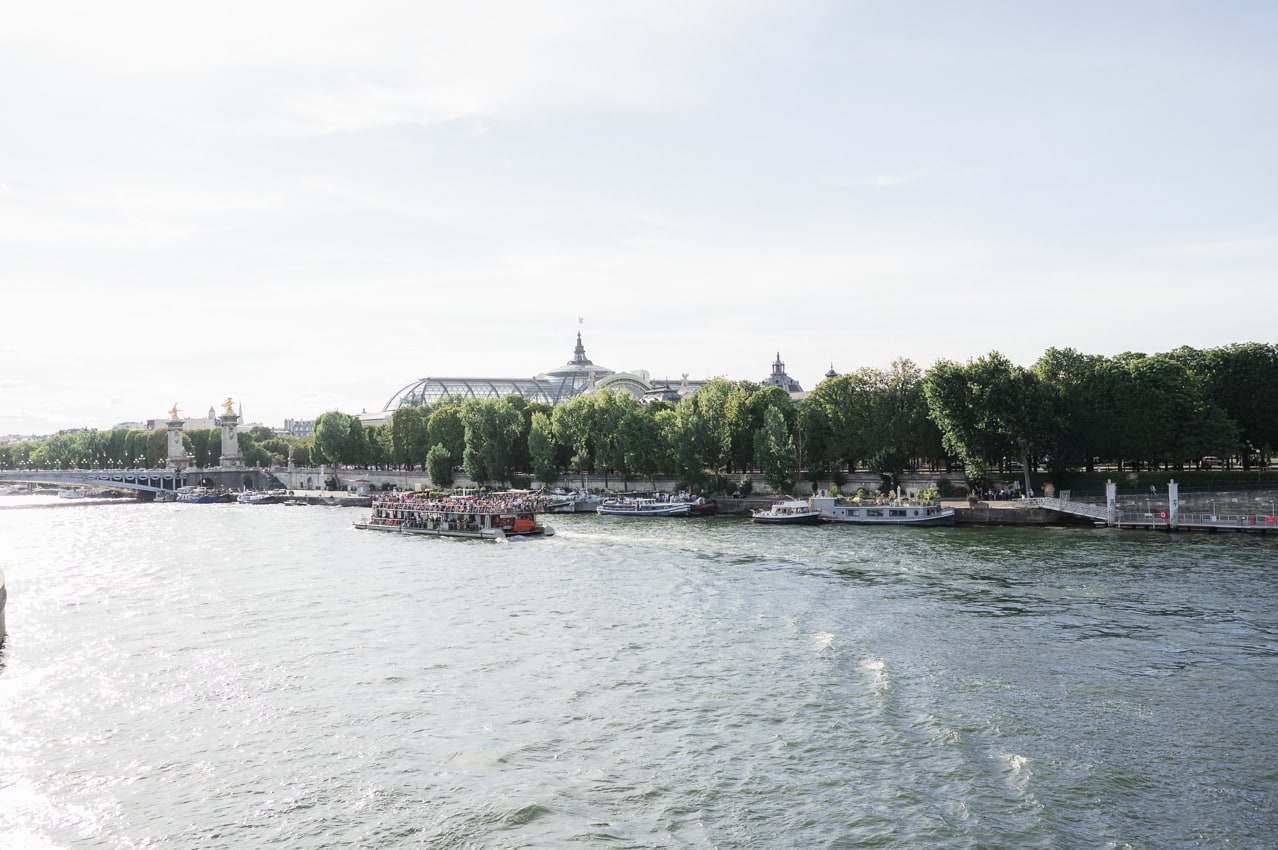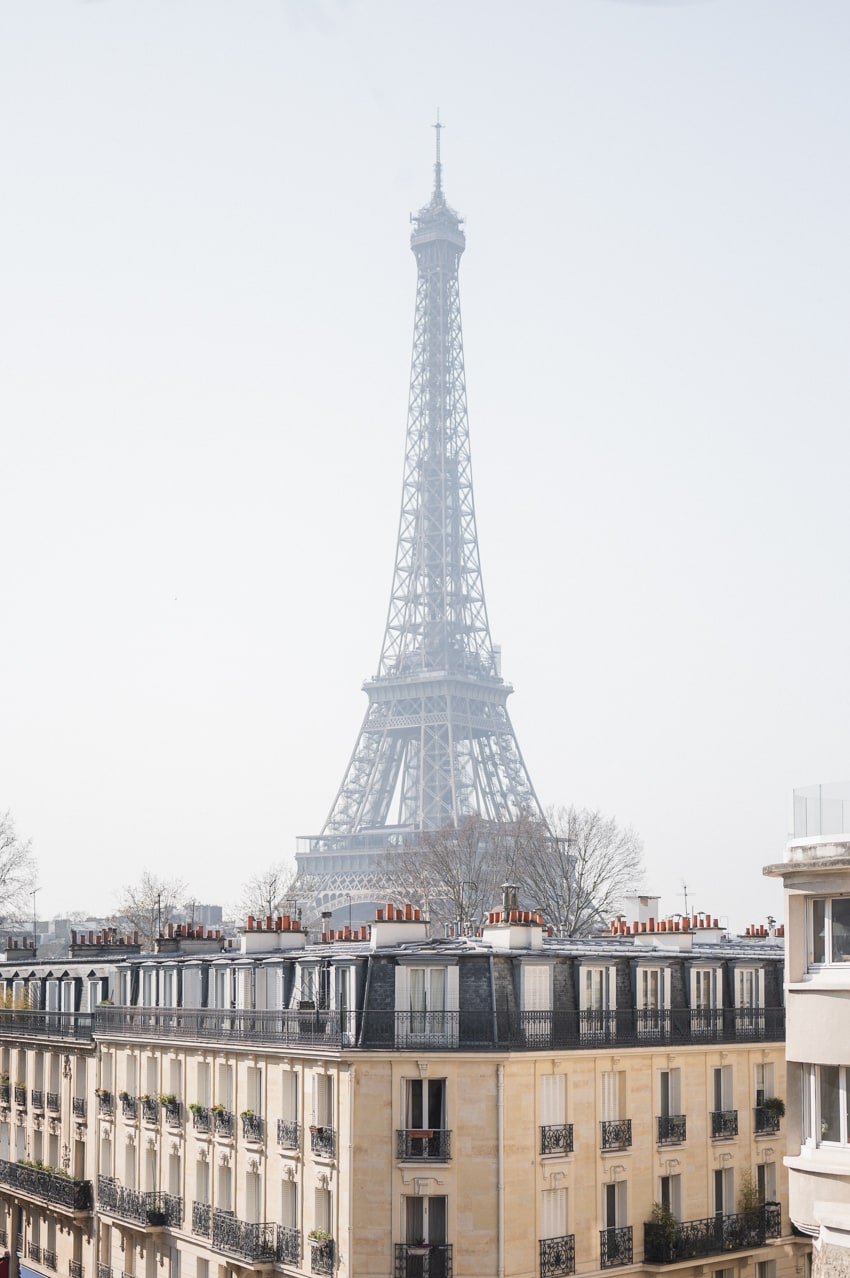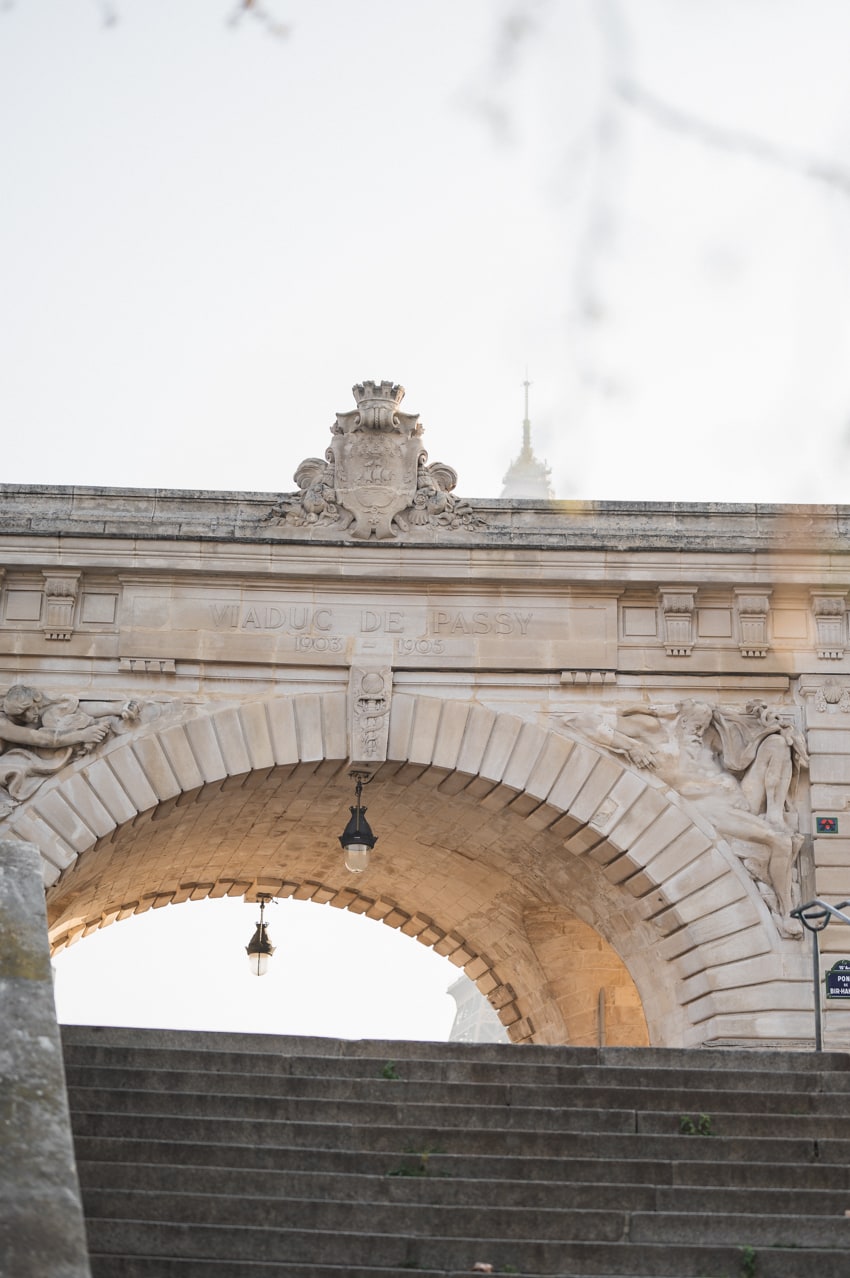 My tip for a couple photo shoot in Paris
My tip for a couple photo shoot in Paris is to simply pay attention to the time of the session according to the weather. If it's grey it's not really a problem, if it's raining there are plenty of nice arches and monuments to take shelter in, but if it's sunny the sun can become very harsh in the middle of the day. I recommend doing the shoot either early in the morning or about 1 hour before sunset. Before the session and for a more pleasant experience take the time to have a coffee with your photographer to be more at ease.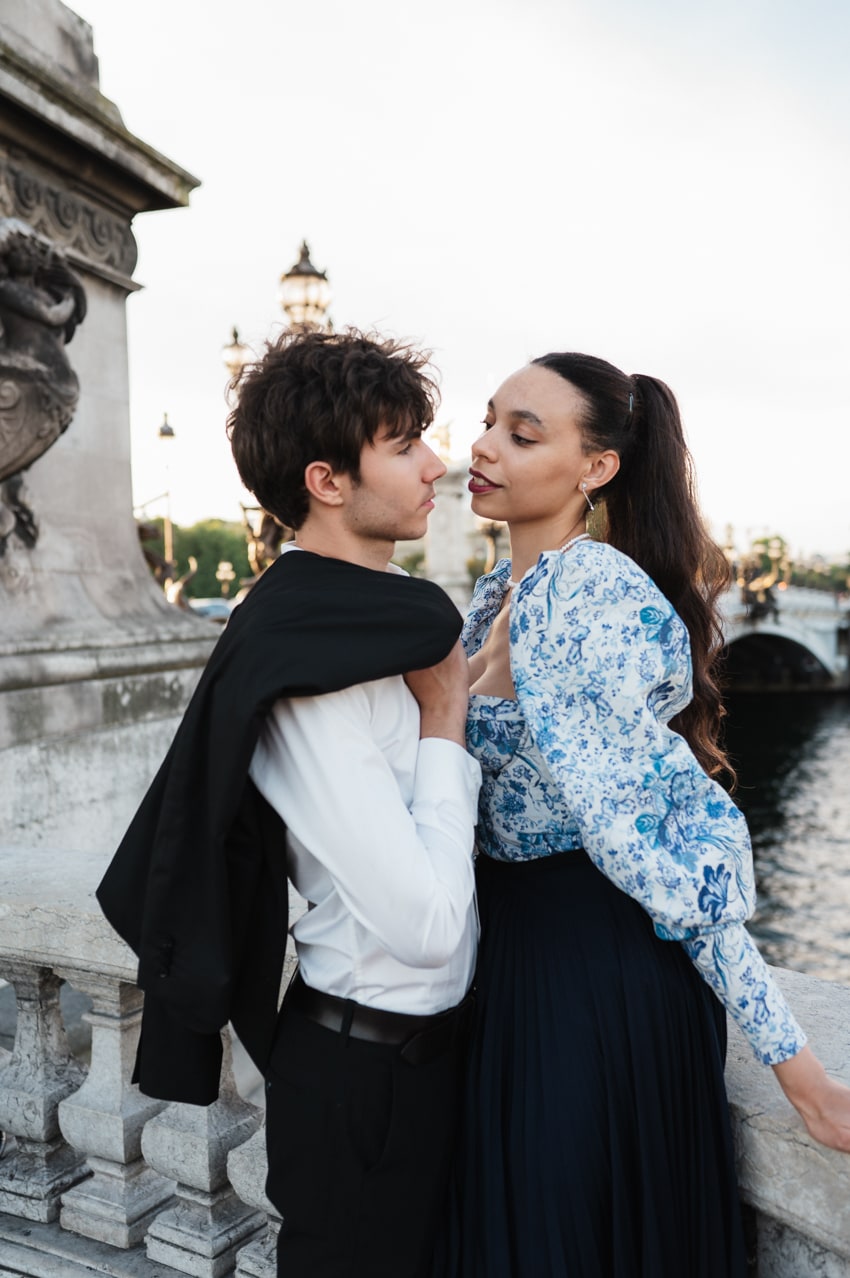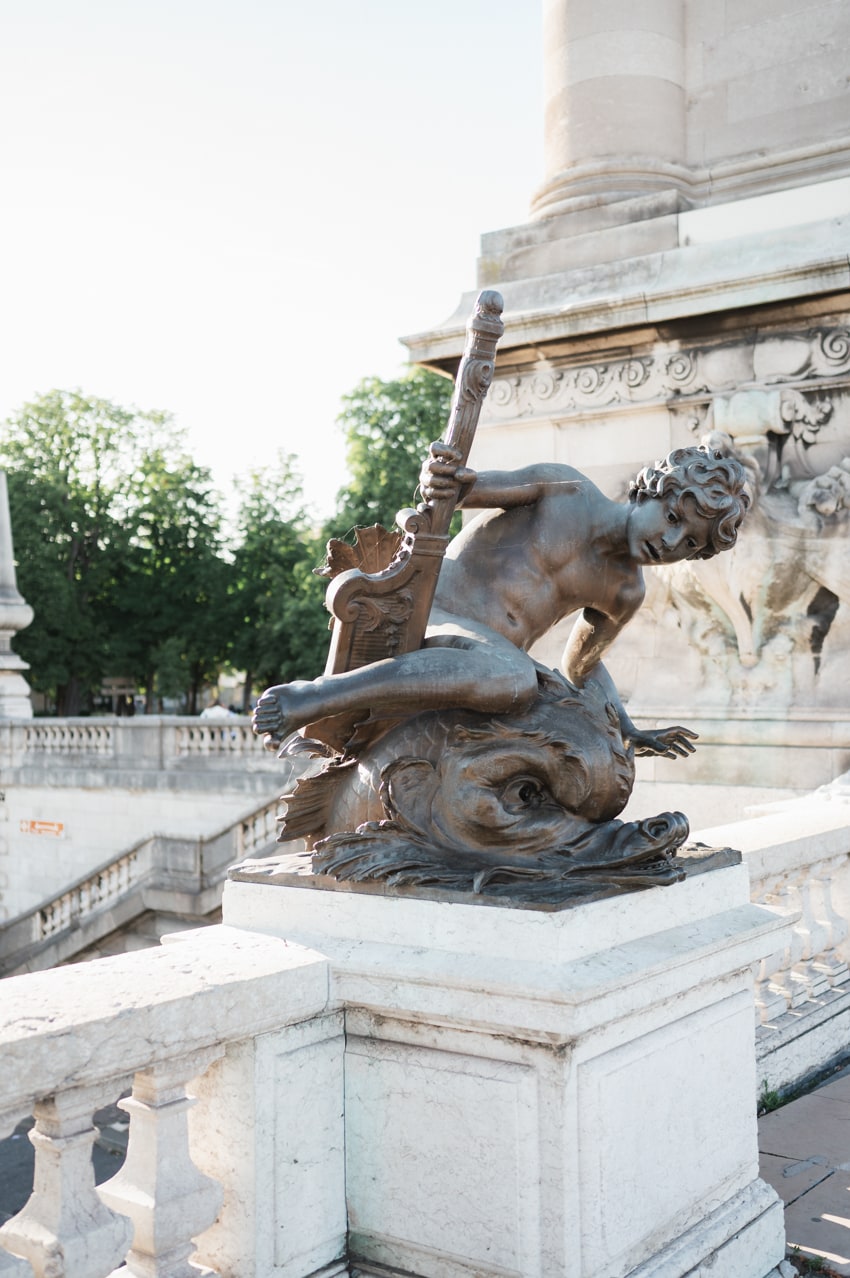 You want to do a couple shooting?
If like Esther, you wish to realize a couple shooting in Paris for your engagement or to immortalize your love, I invite you to visit my page dedicated to this service: Couple Photographer. I propose a package including a premium box with the prints of the session and 60 elegantly retouched photos. I am based in Haute-Savoie, but as a professional wedding photographer I regularly travel to other regions of France, so please contact me so we can find a time slot for your booking or to know my rates.
I now invite you to look at the photos in the gallery of this loving duo session. If you're interested I also have articles full of info and tips for successful engagement photos, I also share my experience as a professional photographer to help you get great shots with during your wedding.