Wedding at the chateau de l'hospital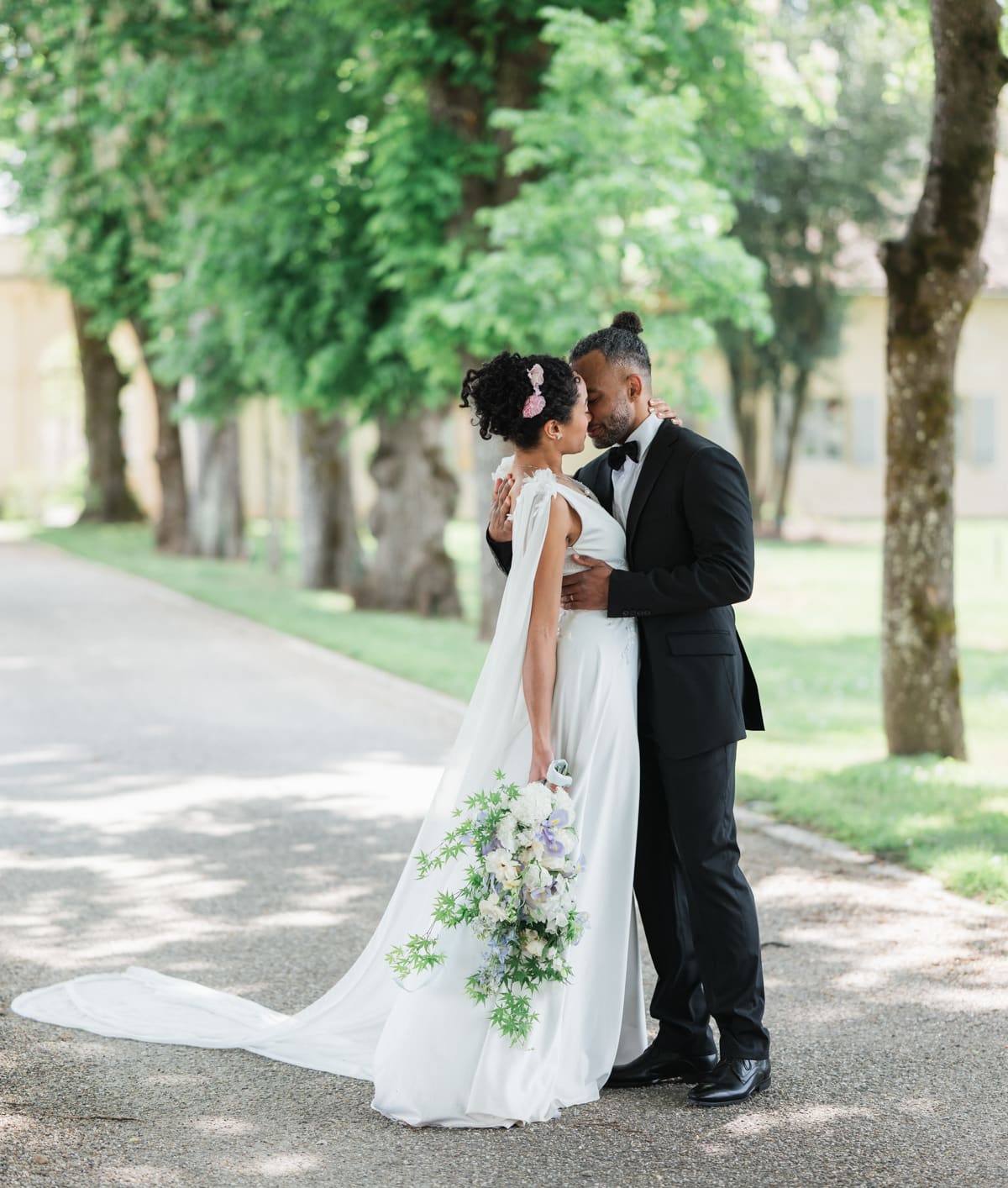 Today I present you an Editorial shooting done in a beautiful place that I discovered. A wedding at the Château de l'Hospital in Portet. Located in Gironde, it was a first time for me in this region, which allowed me to discover new lights and color palettes.
As each region has its own identity, it has its own unique light and color palette.
An editorial wedding in a place of character
Wedding photographer in Annecy, the Haute Savoie is my region of heart, it's where I find my favorite colors and lights. But for me it is important to discover new places. It is the Château de l'Hospital that caught my attention, a wine estate of character where sumptuous weddings take place. It is the Chateau de l'Hospital that caught my attention, a wine estate of character where sumptuous weddings take place. I am very happy to have been able to realize an editorial shooting there with a beautiful team of wedding provider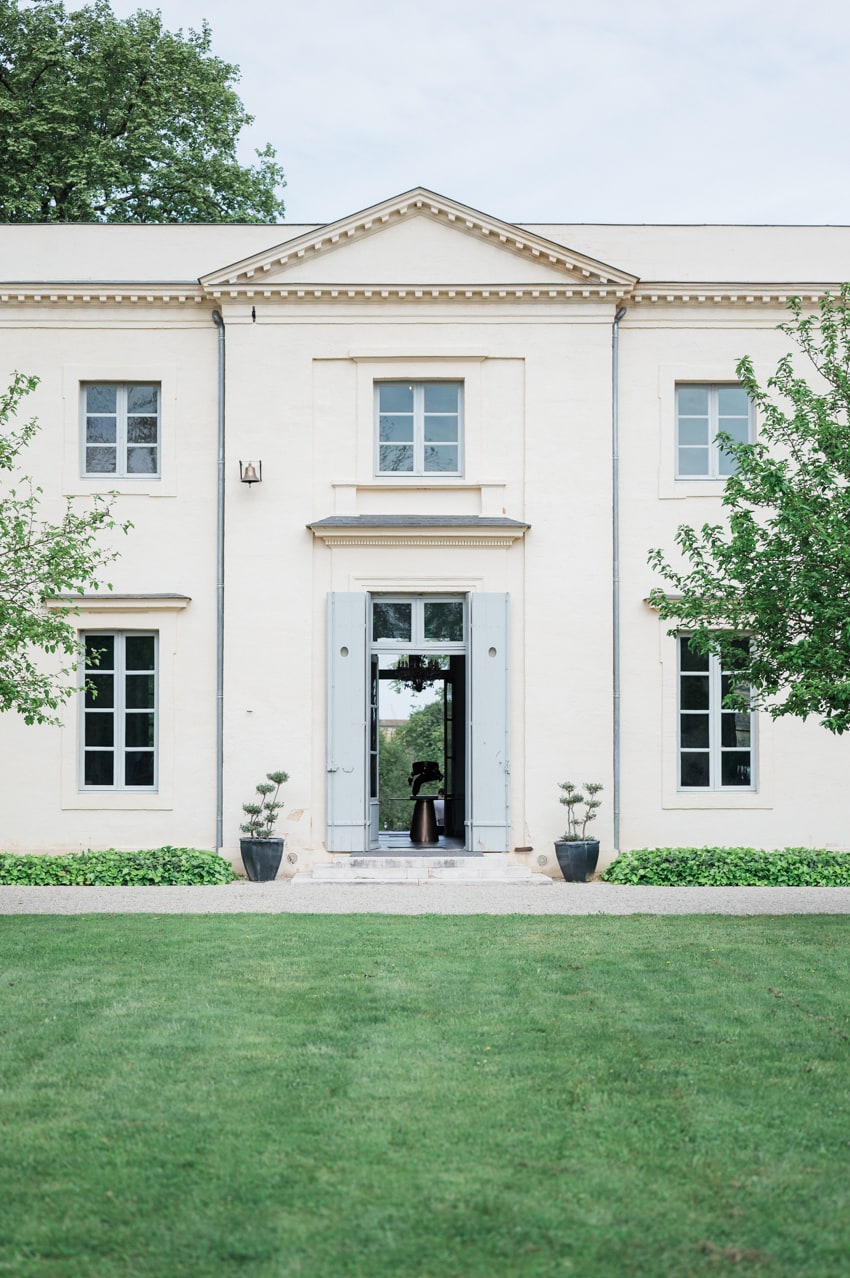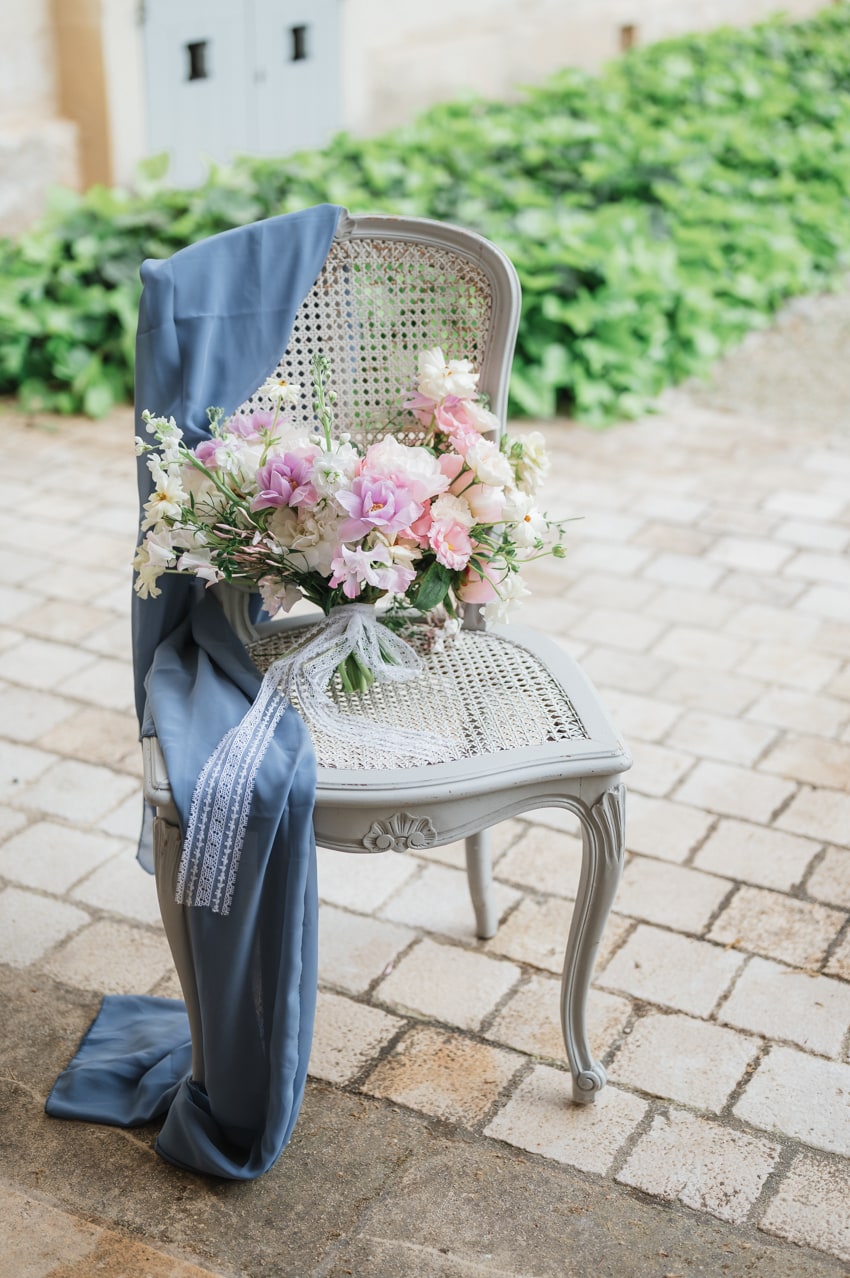 What is an editorial wedding
An Editorial Wedding is what allows us, as wedding providers, to show the best of our work. As a team, we assemble our skills to simulate a full-fledged wedding. A couple, a wedding dress, the art of the table, its stationery and its wedding cake. In weddings we capture beautiful emotions for magical memories, but we adapt to the planning of the brides and the decorative theme. In editorial, we take the time, we meet between providers with a common project or we can give free rein to our creativity to share our passion for the wedding. In addition to spending a great time we leave with beautiful pictures.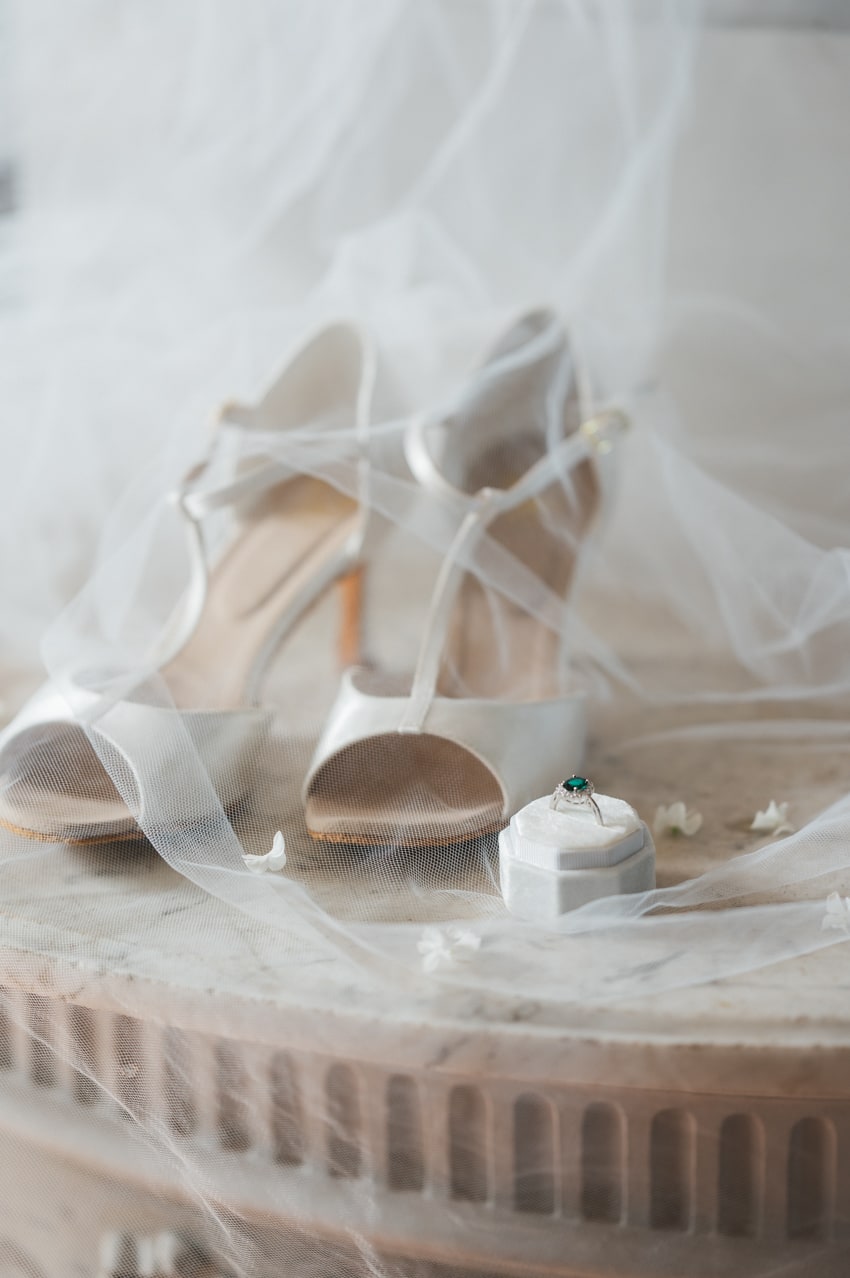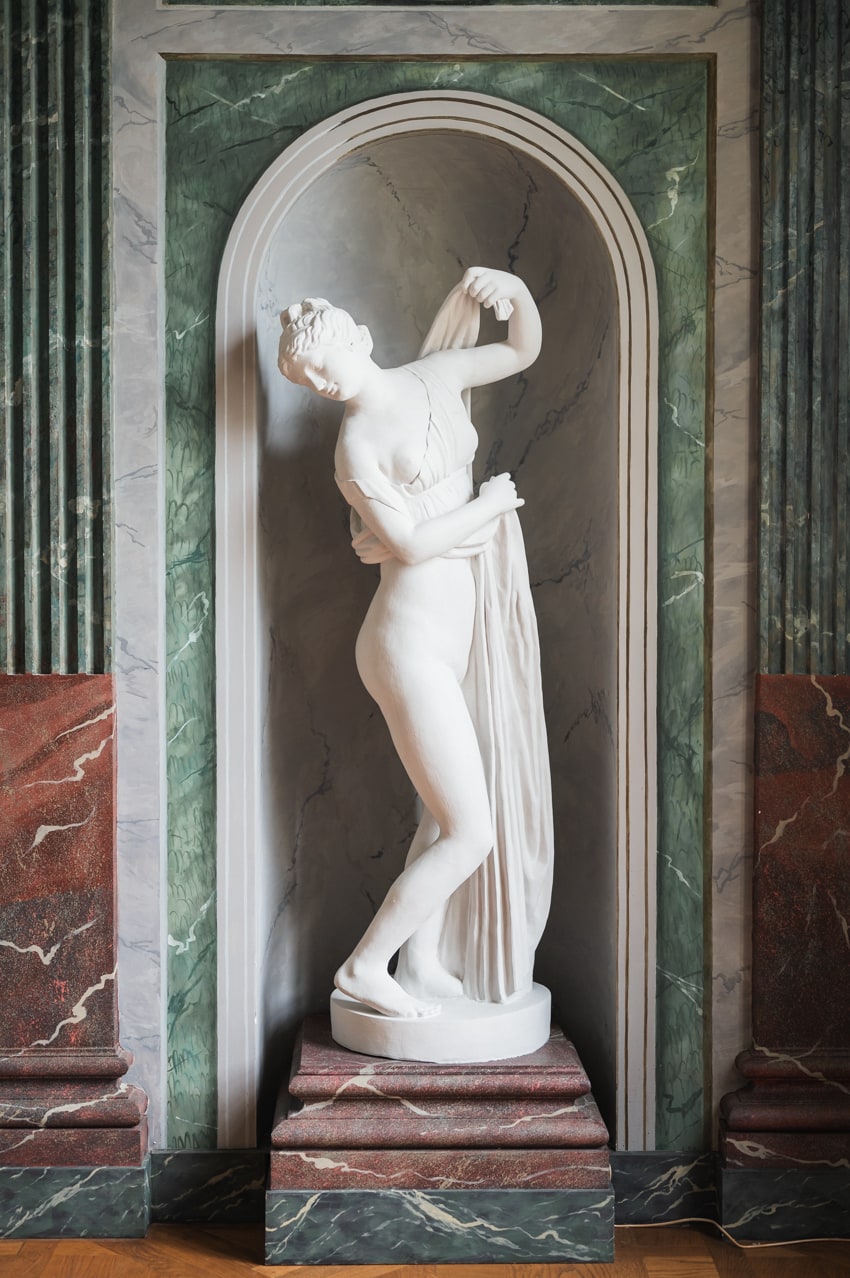 My only rule for an Editoral wedding is to do it with a real couple. I absolutely want to have love in my images and it has to be real. For the Château de l'Hospital, we met Serena and Michael, a Bordeaux couple in their thirties who have been married for four years. For them it was a small wedding without photographer by choice but they regret it. Indeed, they have no nice memories of their D-day except for pictures taken on the phone. It is with great enthusiasm that they responded to our announcement for this shooting. So in addition to having fun, we gave them a beautiful souvenir with a few years of delay that they can show to their children.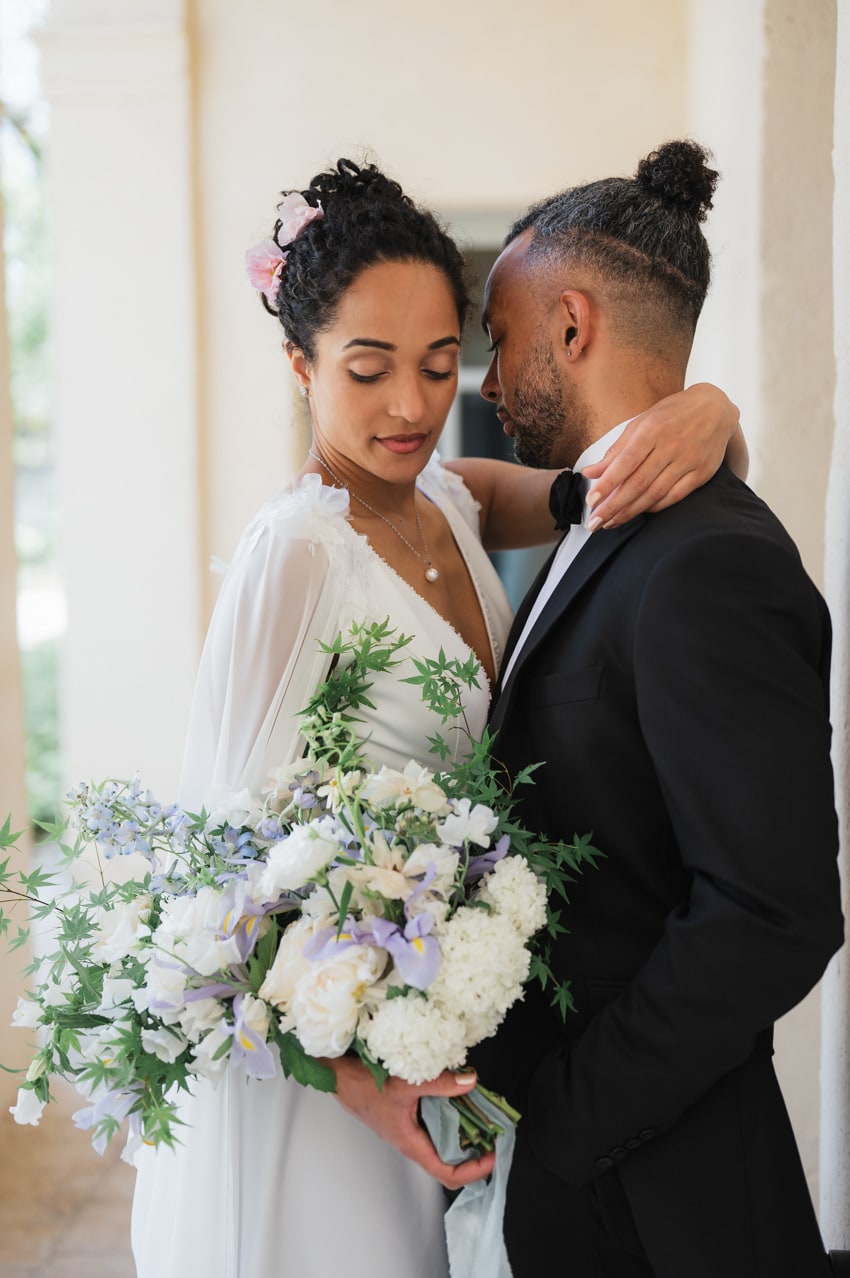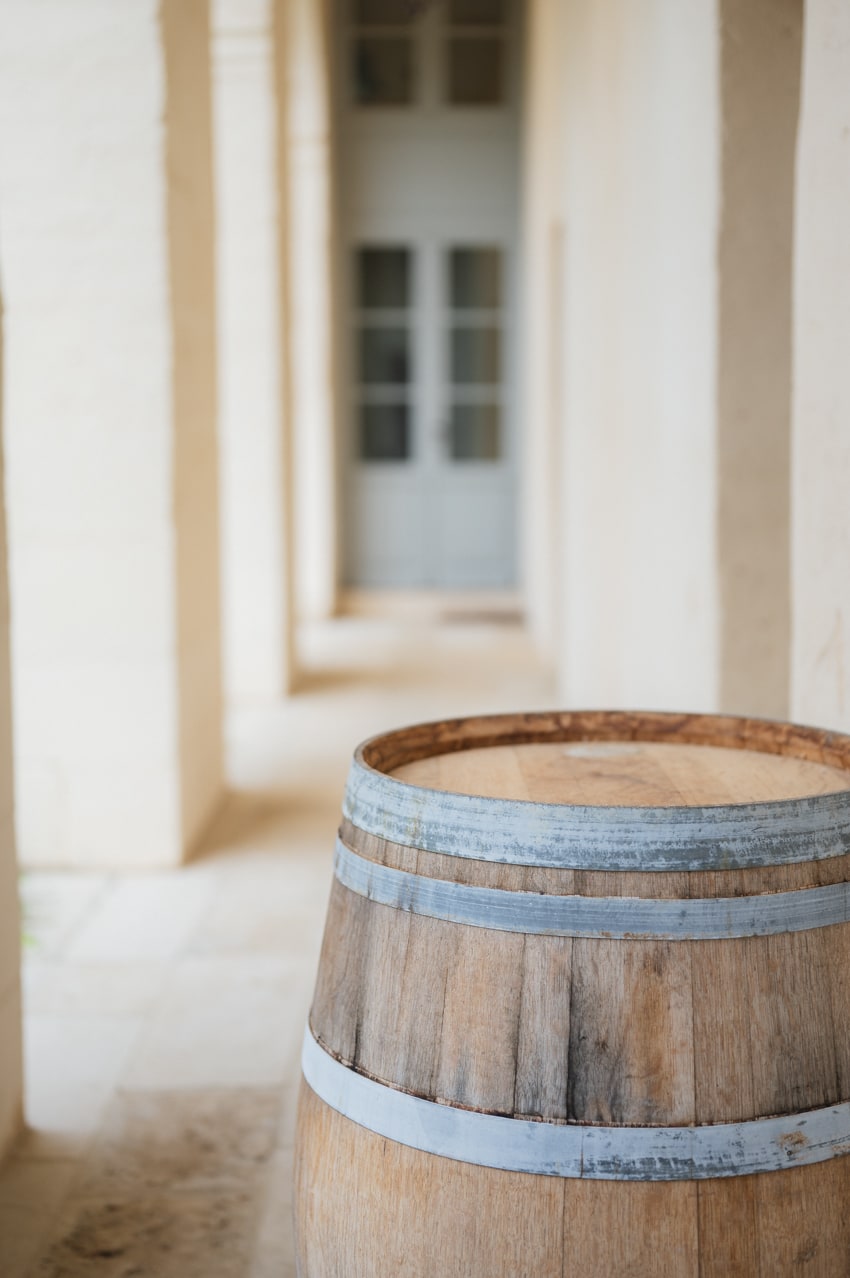 With a place like the Château de l'Hospital, you have to be up to the task so that it doesn't take over. It is with a team composed of a wedding planner, a designer of high fashion dress, a florist and a pastry chef specialized in wedding cake that we realized this beautiful project. I reveal you the list of this team of great wedding professionals that I can only recommend at the end of the article. It is also thanks to another wedding photographer: Vincent Almouzni who took care of the organization that this project was possible.
I usually do one Editorial project per year, as this kind of event requires a lot of organization and time. In the last few years I've traveled a lot in France so for the next year I'm looking forward to getting away from it all. I hesitate between Morocco and its ochre colors and Tuscany with Florence. Winter will bring me advice for this beautiful project of editorial shooting that I am already looking forward to present you.
Do you want to get married in a castle?
You want to get married in a castle, in Haute-Savoie or elsewhere? I invite you to consult my dedicated page: Wedding photographer Annecy. Do not hesitate to contact me to explain the project of the most beautiful day of your life.
the wedding gallery at the chateau de l'Hospital
I let you now look at the photos of this shooting full of elegance at the castle of the Hospital. If you're interested, I also have articles full of information and tips for successful wedding photography. Don't forget the list of providers at the end of the page. Enjoy your viewing!