Wedding at Château de Fonscolombe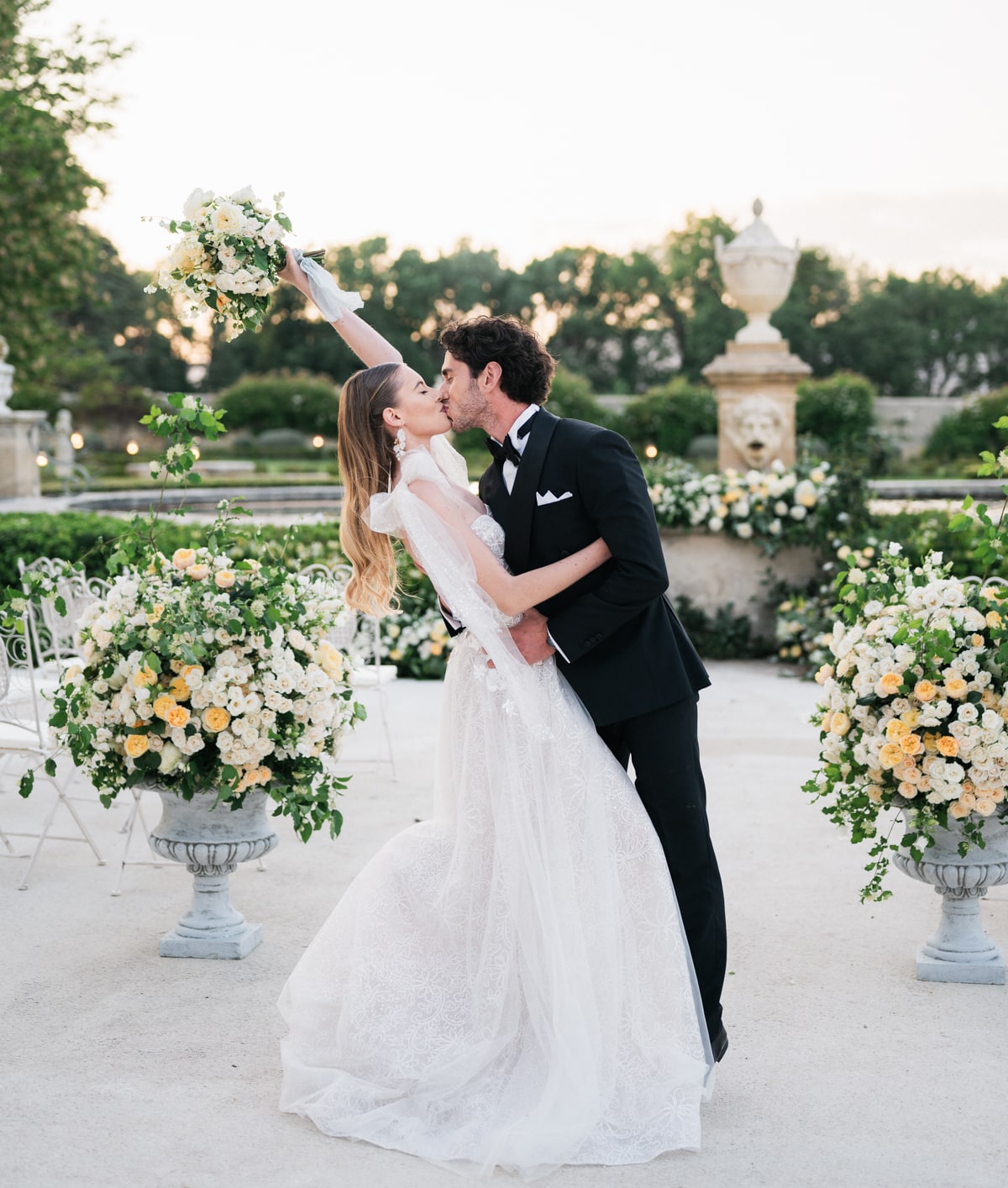 It is with great pride that I present you this editorial shoot: "A fairytale Wedding at the Château de Fonscolombe'', I am very proud to have been published in the wedding blog French Wedding style for this reportage. A blog showcasing high-end weddings and wedding suppliers in France
A castle straight out of a fairy tale, top-of-the-range service providers, a magnificent couple, what more could you ask for?
This spring I was lucky enough to photograph this magnificent wedding editorial at Château de Fonscolombe, still one of the most beautiful wedding estates in Provence. Decidedly the second in a short space of time, I realize every day how lucky I am to make a living from my passion as a wedding photographer and to be able to discover such wonderful places.
Le Chateau de Fonscolombe
The Chateau de Fonscolombe is a place in Provence not far from Aix en Provence. an enchanting estate full of Provencal elegance. With its two turrets, it feels almost unreal. A facade of character, lush gardens The Chateau de Fonscolombe is much more than a simple wedding estate, it is an ode to love and a dream for every wedding photographer and bride and groom.
The elegance of a Provencal wedding
Once again, I'm honoring Provence with this wedding at Château de Fonscolombe. A long way from the lavender fields of May, this editorial still shows that this region is one of the most beautiful in France for a successful wedding. As always, the weather was perfect for capturing these charming moments.
Top-of-the-range service providers
It's thanks to wonderful teamwork that this shoot is a success. Whether for a wedding or an editorial, it's the alchemy and hard work of everyone involved that makes your wedding photos a success. As the bride and groom, you need to surround yourself with a solid, professional and high-quality team that will promise you a unique and timeless reportage.
Wedding planner Love & Provence and florist Lettre à Elise worked hard on this project to ensure that every detail was perfect.. The flatlays showcase the bride and groom's preparations and highlight the table decorations. The jewelry and shoes were carefully chosen for the occasion and deserve to be featured in the story as they should be.
A haute couture wedding dress
An haute couture wedding dress by Berta, one of the hottest designers in bridal fashion, famous for the sensuality and daring design of her gowns. Bellabelle shoes perfectly match the luxury of the estate and the beauty of the bride. The earrings will even nod to the design of the shoes – it's all in the detail.
Maison Geraci is based in the south of France. the company draws its inspiration from its Italian origins to create tailor-made suits that are both avant-garde and timeless. Here, a chic, elegant black tuxedo worn by a classy groom.
Couple's photos in the château gardens
The gardens offer the perfect setting for your wedding photos at Château de Fonscolombe. Shady tree-lined areas on the main driveway, a characterful facade. The whole environment is a real playground for successful couple photos at your wedding.
A perfectly harmonious table decoration
Tables and decor are no exception, especially when they're refined and tastefully done. Tables and decor are no exception, especially when they're refined and tastefully done. All I had to do was admire and be impressed by the work carried out by the service providers and take advantage of the beautiful, soft, warm light, typical of Provence, to shoot my images.
A wedding cake to match the chateau
What would a true fairy tale be without a touch of sweetness, as in this case, with a wedding cake as beautiful as the Château de Fonscolombe. Made by Made in Cake. Call on their talent for your wedding in Provence, and you won't be disappointed as you kick off the festivities in style.
A masterfully decorated ceremony
Our florist, Lettre à Elise, impressed us with her masterly decorating of the ceremony, without detracting for a second from the charm and beauty of the venue. An abundance of fresh roses, reminiscent of those in the garden and on the façade. The bride and groom say "I do" to their eternal love, in the middle of this aisle surrounded by the atypical turrets that make up the unique charm of Château de Fonscolombe.
You want to get married in Provence?
You're engaged and want to say "I do" under the warm sun of Provence? You've made the right choice to unite your union in this incredible region, renowned the world over as home to some of the most beautiful estates in which to hold your event.
Your wedding photographer at Château de Fonscolombe
As a wedding photographer, I regularly travel to Provence to immortalize your love. If you're getting married at Château de Fonscolombe, here's a foretaste of what your reportage could be like. Please have a look at the complete gallery and contact me if you're interested.