Elopement at Chateau de la Gaude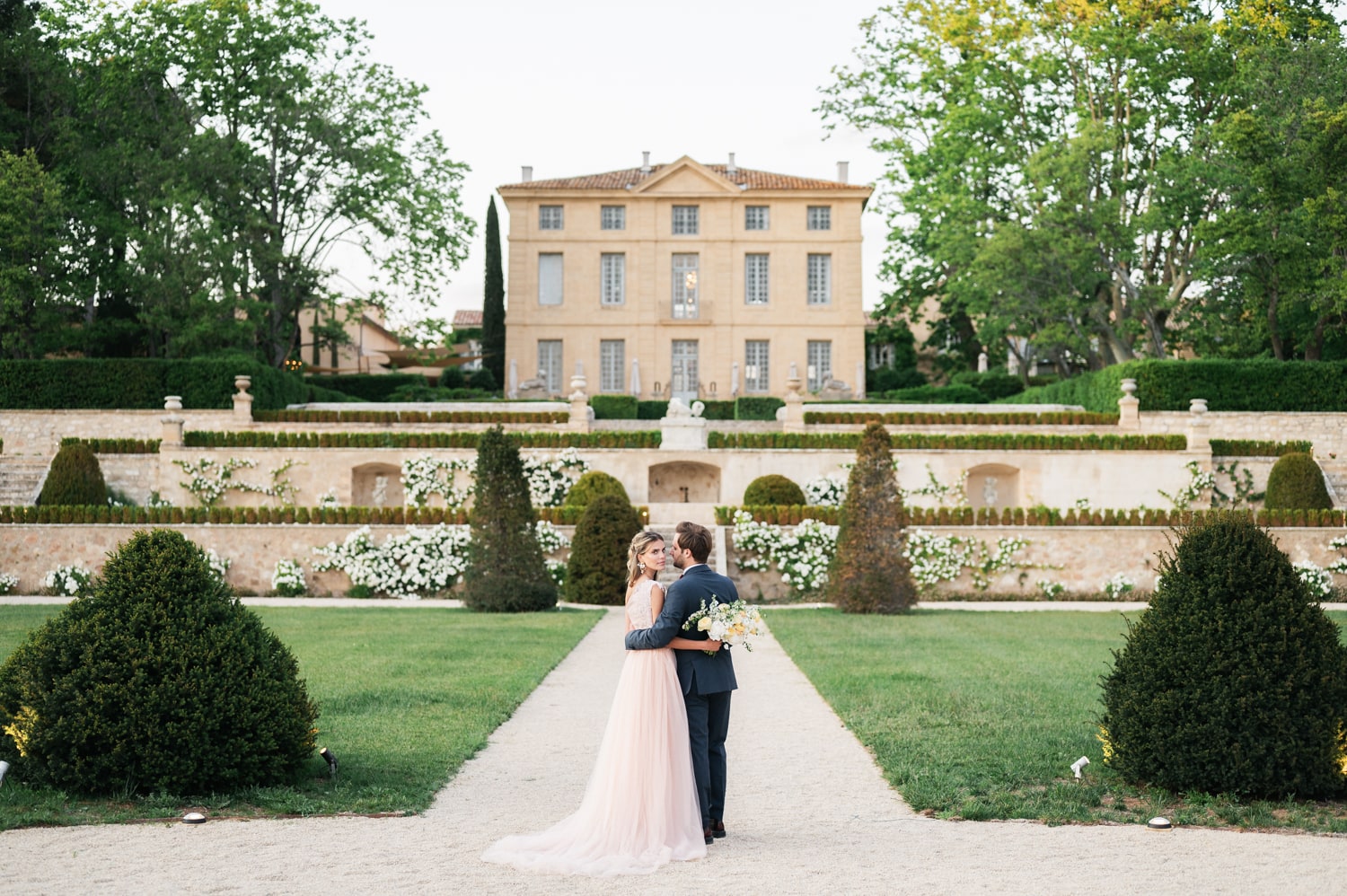 I'm delighted to present this Elopement in one of Provence's most beautiful wedding venues, the Château de la Gaude. A couple and a wonderful team make this shoot a real fairy tale
Château de la Gaude is one of the most beautiful places to get married in Provence, and it's a real source of pride to take photos there.
As a wedding photographer, I take great pleasure in regularly traveling to the magical region of Provence to photograph your events and intimate weddings, like this one at Château de la Gaude near Aix-en-Provence.
Château de la Gaude is regularly cited in wedding and travel blogs as one of the most beautiful mas de Provence. And with good reason: its characterful facade, park and formal gardens make it an idyllic setting for a wedding or a couple's get-together. Every corner of the château seems to have been shaped to celebrate love and elegance à la française.
An elegant elopement in Provence
A great team and some magnificent brides and grooms enabled me to create a photo gallery worthy of this unique location. This dress by Provençal designer Marion Fera blends perfectly with the beauty of the Château's gardens, creating a beautiful harmony between outfit and setting.
The light in Provence is as soft and warm as the region itself. At sunset, it's particularly highlights the park of the Château de la Gaude, its rosebushes and this magnificent model with her bouquet created by florist Emilyalarcon for the occasion of this editorial shoot.
Would you like to get married at Chateau de la Gaude?
Would you like to get married in the magical setting of the Château de la Gaude and Provence? Please visit my dedicated page: Wedding photography. Don't hesitate to contact me to discuss your wedding in the heart of Provence.
View the full gallery of this loving and elegant shoot in this fairytale setting.