Wedding photographer Geneva
Votre Photographe de Mariage en Suisse
YOU ARE LOOKING FOR YOUR WEDDING PHOTOGRAPHER in Geneva ?
I am Loris Bianchi, Wedding photographer in Geneva. Professional since 2017, I started photography over 10 years ago now. Installed near Geneva I am based in France, I move in all Switzerland, from Lausanne to Montreux and also in France like in Annecy and its area. I have traveled a lot in my life, I have lived in Provence, in Paris and even in Asia. It is for love of the mountains and beautiful landscapes that I settled near Geneva. Today I enjoy photographing beautiful weddings on Lake Geneva.
You want a photo report of your event? Then you are in the right place. I provide my brides and grooms with a complete reportage of their wedding in Geneva, natural and elegant photos in a soft and bright photographic style. More than a service, I transmit you the memory of the most beautiful day of your life. a story full of details and emotional moments for you and your family.
I propose several formulas according to your needs accompanied by different supports. The price of my services starts from 1800€.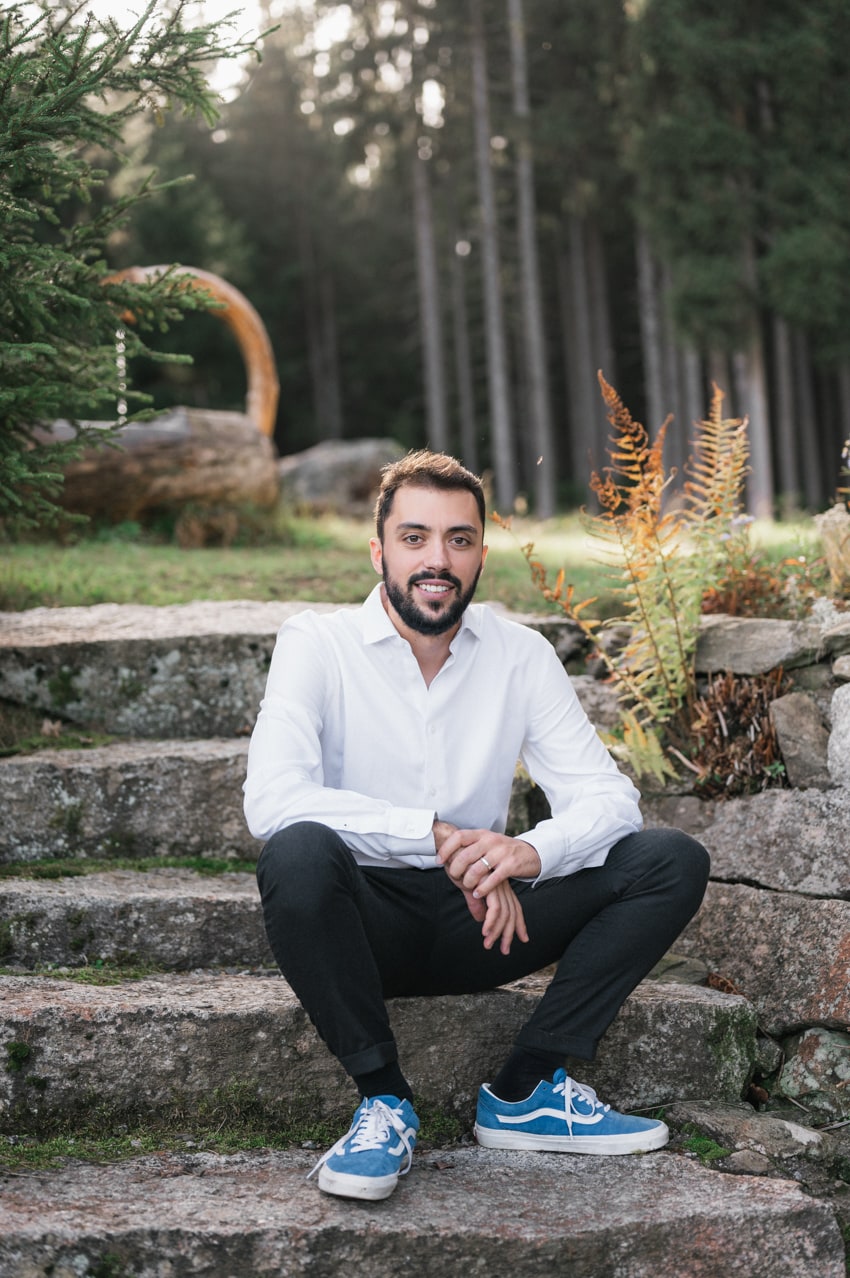 Good reasons to trust me FOR YOUR WEDDING in Geneva ?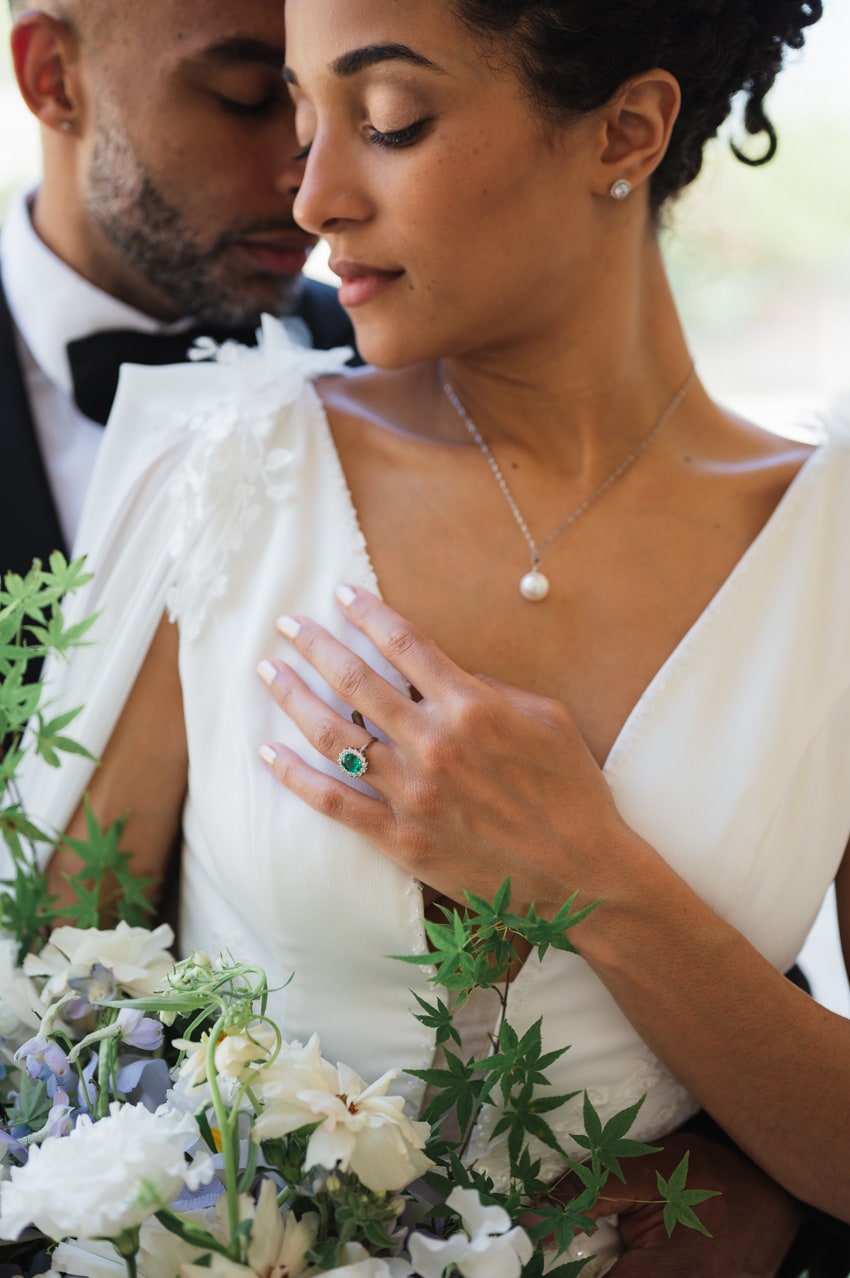 I like natural, elegant and bright images, to obtain this result I never make my brides pose. I make myself forget in order to capture the emotions of this magical moment. For me a successful photo is the one you want to put in a frame, I always work in this perspective
Always being in a good mood is my state of mind. As a wedding photographer I will often be present at your side, a wedding can be stressful, I am there to put you at ease on D-day. I also know how to completely erase myself to immortalize the important moments. Feel free to check out the reviews of my former brides and grooms to see how they feel about it.
To entrust the transcription of an event such as a wedding is not nothing and I make a point of answering your confidence by transmitting you the best of my know-how. Every detail counts and I want to highlight your dress, your jewelry, your decoration, your ceremony, as well as the domain or the hotel where your wedding will take place as much as you or your guests.
Do you want to work together?
Les étapes de la réservation
Vous êtes intéressé par mon travail?
Si vous pensez avoir fais votre choix pour votre photographe de mariage à Genève il suffit de cliquer sur le bouton réservation. La marche à suivre sera la suivante
Contact me to get the details of my different packages and ask your different questions about my work as a wedding photographer in Geneva.
Because each wedding is different, I would like to meet you in person or by video to learn more about you and your event.
If you are convinced of your choice, we will sign a contract together to block the date of your wedding reportage.
Apprenons à nous connaitre lors d'un shooting au bord du lac
An engagement session before your wedding
You also have the possibility of taking couple photos before your wedding in Geneva. a shooting in love in outside at the edge of the lake of Geneva or elsewhere. In addition to making beautiful images. It is also a great way to celebrate your engagement, and it will allow us to get to know each other before the day of your event. You will also be more comfortable during the photos on the big day. So many good reasons not to miss this moment.
How the session takes place
My couples sessions usually take place outdoors, but we can also do it in a place that you have rented for the occasion of a romantic weekend. The session usually lasts between 1 hour and 1h30. About 60 retouched photographs will be delivered to you via a web gallery, you can also order a set of prints.
Mes plus belles images
Consultez mon portfolio, des mariages partout en France comme en Suisse
Pour en voir plus
Consultez mon blog
Si vous souhaitez des conseils pour réussir votre journée avec moi, je vous invite à consulter mes différents articles de Blog.
Frequently asked questions
When should I make a reservation?
A reservation for a wedding is usually made one year in advance, but as long as I am available there is no limit.
Are you moving?
I travel throughout Switzerland, on the shores of Lake Geneva, in Lausanne and in the Savoy region to tell your story.
Can you make videos?
Video is a separate profession, I prefer to focus on my work and provide you with the best possible souvenir.
What if your camera equipment breaks down?
As a good professional I always have two cameras with me to deal with all situations.
Do you have a studio?
I work mainly outside, for this reason I do not have a store or a studio.